Female Tuk-Tuk Driver Helps Support Fellow Female Drivers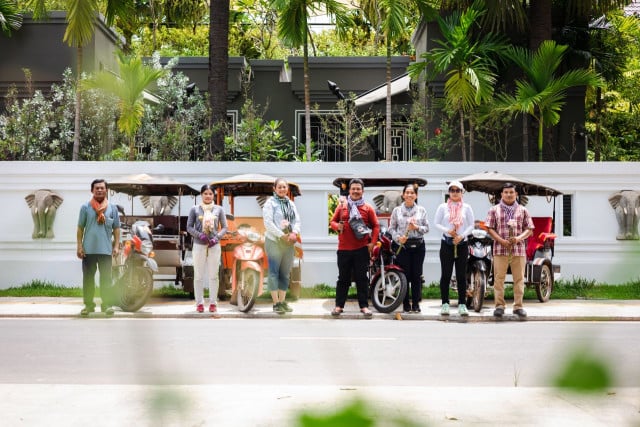 SIEM REAP – The currently increasing number of female tuk-tuk drivers has attracted attention from the public, as they are slowly making their way in a previously male-dominated environment. To help support female drivers around her, Kim Sokleang, a female tuk-tuk driver, created a community aiming to encourage teamwork, increase income, and support female drivers' fortitude.
Mostly known as Kim by her passengers, Sokleang, 40, started her job as a tuk-tuk driver in 2013 in Phnom Penh, before moving to Siem Reap province in mid-2015. Since then, she has started to interact and gather with other female tuk-tuk drivers who were used to providing support and motivation to each other, leaving no female drivers alone.
With years of experience in this job, Kim has got so much support from her passengers across Siem Reap province that she convinced herself, in early 2022, to establish a community dedicated to supporting tuk-tuk drivers, and especially women. It consists of organizing free of charge meetings where she teaches how to better communicate with customers and how to provide a pleasant and safe drive, as a way to improve the quality of the service tuk-tuk drivers provide.
She also insists on dealing with gender discrimination, which female drivers are more likely to experience, as she has been suffering from it since she started driving a tuk-tuk. In only eight months, her community gathered 20 members, among whom 10 are women.
"I especially want to support female [tuk-tuk drivers] because when I was a tuk-tuk driver in 2013, no one was there to encourage me, so I felt lonely. Back then, I really felt that barely no customer wanted to use my services only because I was a woman. Instead of riding with me, customers would rather call another tuk-tuk driver," Kim said.
"At that time, I felt heartbroken. But I didn't have a choice because I had to make a living to feed my kids. I remember that I didn't make any money at the beginning," she added.


Mostly known as Kim by her passengers, Sokleang, 40, started her job as a tuk-tuk driver in 2013 in Phnom Penh, before moving to Siem Reap province in mid-2015. Photo: Sok Kimleang

Kim doesn't want to see any other female tuk-tuk drivers suffer the loneliness and helplessness she endured. From her perspective, women can be as good tuk-tuk drivers as men, perhaps even better as women could be more cautious than men, she said.
Kim added that female tuk-tuk drivers usually have similar reasons for choosing this job: some are widows, some have to take care of a sick husband, some need money to continue their education and some others think that it is a good means of transport to carry their children to school.
Kim believes that there is room for improvement and that sharing work and life experiences between female tuk-tuk drivers will help each other.
As the president of the community, Kim remains actively committed to help strengthen the ability of all those female tuk-tuk drivers to have the sense of responsibility and bravery for their job.
She also calls on the public to support Cambodia's tuk-tuk community to help ease the drivers' livelihood by keeping on riding traditional Cambodian tuk-tuks, which consists of a trailer being pulled by a motorbike, instead of using Indian three-wheel tuk-tuks. It would show compassion and support between fellow Cambodians, she said.
Originally written in Khmer for ThmeyThmey, this story was translated by Meng Seavmey for Cambodianess.
Related Articles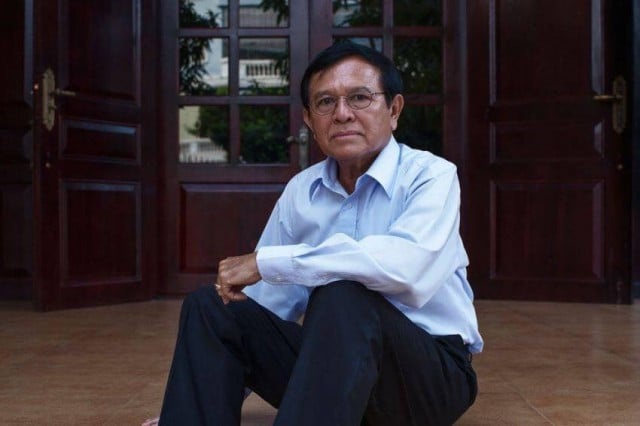 December 10, 2019 8:16 AM
November 26, 2020 5:45 AM