FFC President Sees ASEAN Bidding to Host the FIFA World Cup in the 2030s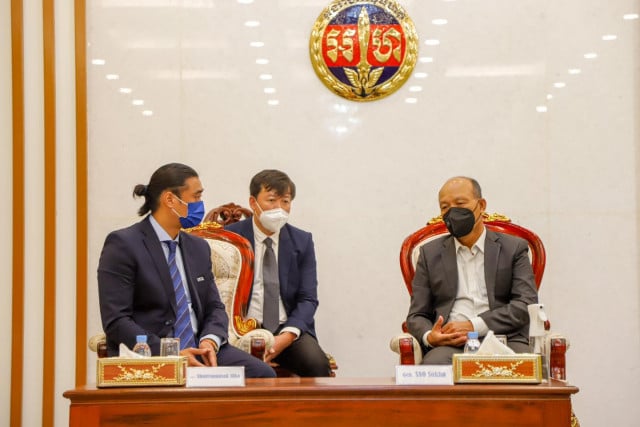 PHNOM PENH – Sao Sokha, president of the Football Federation of Cambodia (FFC), has suggested that ASEAN go ahead and bid to host in the 2030s FIFA World Cup if all member nations agree since no country has officially done so at this point.
As the FFC president explained during an interview on July 22, no European country has submitted bids to host the event in 2034 and 2038 and, if all ASEAN member states agree, the bid could go ahead.
The right to host the Fédération Internationale de Football Association (FIFA) World Cup, which takes place every four years, is prioritized by continents, Sokha explained. In 2018, it took place in Europe and the 2022 World Cup will be hosted by Qatar as part of Asia. The 2026 World Cup will be co-hosted by the United States, Canada and Mexico. The host for 2030 cup has not been announced yet.
For 2034 and 2038, Sokha said, "[I] see only three priority bidding countries [beside] Southeast Asia: China, Japan and [South] Korea…This is my assessment. If asked if Cambodia has any plans to host [the World Cup], it is the plan as Cambodia is one of the countries in Southeast Asia."
And if Cambodia's bid was successful, it would not be Cambodia alone but ASEAN hosting the event together, he said. "If the leaders of the countries in the region agree on the initiative of Samdech Hun Sen, ASEAN will unite to stand as a bidder to host," he stressed.
On June 15, 2022, Prime Minister Hun Sen said during the welcome ceremony for the FIFA trophy tour in Phnom Penh that he would like ASEAN, which Cambodia heads this year, to plan to host the World Cup in 2034 or 2038.
"ASEAN should consider putting forward the candidacy for 2034 or 2038 to further strengthen the values ​​of economic, cultural, educational and sports cooperation in the ASEAN community along with harmony among member countries by drawing on the global economic strength to fill ASEAN's shortcomings through this influential world event," Hun Sen said.
The idea of ASEAN hosting the FIFA World Cup first emerged in June 2019 when then ASEAN Chair and Thai Prime Minister Prayuth Chan-o-cha said that the 10-country bloc would bid for the 2034 event. A few days afterward, it was announced that Australia and Indonesia, which is part of ASEAN, had also discussed co-hosting the event.
The FIFA World Cup has been held in Asia only once when Japan and South Korea jointly hosted it in 2002. The second time will be in November 2022 when Qatar hosts the 32 teams in Doha, Sao Sokha said.
Related Articles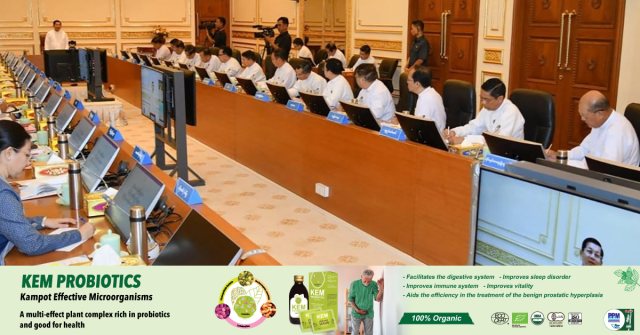 November 3, 2023 11:55 AM