Fifth Round of Negotiations at NagaWorld Strike Fails to Find Solution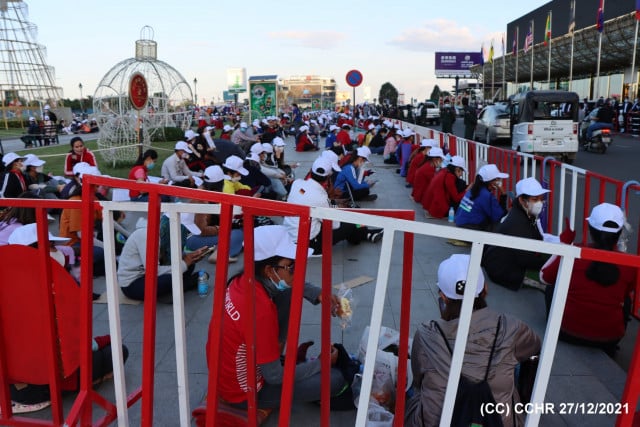 Neither the union nor the gambling giant has backed down so far and the Ministry of Labor has maintained it will seek a solution for both the workers and the company
PHNOM PENH--The fifth round of negotiations between NagaWorld representatives and the workers and former employees of the Phnom Penh casino has failed to bring an end to the strike that began on Dec. 18 as the company has continued to reject the demands from the union.
The Labor Rights Supported Union of Khmer Employees of NagaWorld (LRSU) has been demanding the reinstatement of 276 workers who were fired earlier this year. The company said the layoffs were necessary due to the COVID-19 pandemic, while LRSU contends that only union leaders and activists were targeted in the staff culling.
A further 89 former NagaWorld staff who were also laid off are demanding that they be paid proper benefits in accordance with the Labor Law, which the company has been instructed to do by both the Arbitration Council and the Ministry of Labor, but has so far not done.
The Labor Ministry issued a statement on Dec. 27, noting that a meeting between Mike Ngai of NagaWorld, Chhim Sithar of LRSU and Horm Sunrith, a lawyer representing the striking workers, did not end in a settlement or a resolution to the ongoing strike.
"Former workers, the remaining from those who have agreed to accept compensation, will continue to ask the company to accept [them] back to work. NagaWorld, on the other hand, still refuses to reinstate [them] back, and agrees give compensation in accordance with the law," the Labor Ministry said, adding that it will continue to seek a solution.
While not prepared to answer reporters' questions, NagaWorld issued a brief statement on Dec. 27 that was aimed at workers, saying that those still employed by the company must return to work or face disciplinary actions.
Hai Sopheap, one such current employee of NagaWorld, said she will not return to work because she wants to participate in the strike to demand that the company reinstate her colleagues.
"No matter how long it takes to strike—we do not hesitate—we will keep going until [the company] agrees to [allow my co-workers] return to work, and other issues will be discussed and resolved later," she said.
Sopheap added that since the strike started, a group of people wearing civilian clothes keeping on watching them regularly—video evidence circulating on social media shows what appear to be plain-clothes security forces harassing and goading the workers on strike.
This comes after Sithar, president of LRSU, denied the claims made by an anonymous Facebook page—that has since been taken down—and spokesperson for the Labor Ministry Heng Sour, that Sithar and other LRSU members had been trained by foreigners to instigate the strike as part of a color revolution aimed at toppling Prime Minister Hun Sen from his 36-year grip on power over Cambodia.
While Sour could not be reached, he has since taken to Facebook to say that he was talking "theoretically" about the color revolution and did not necessarily believe Sithar was trying to overthrow the government or had been trained as a foreign agent.
Related Articles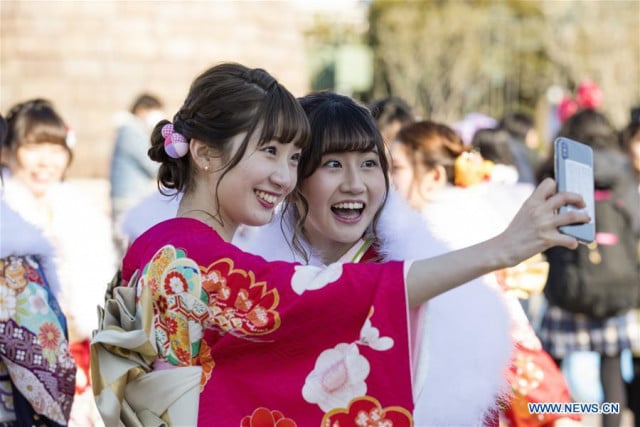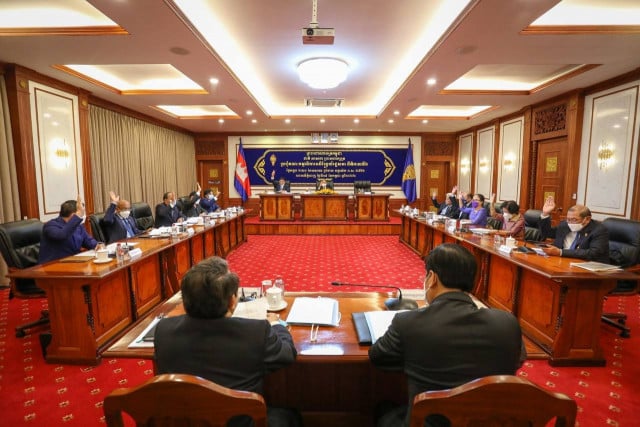 November 11, 2020 7:14 AM