Finance Minister Pins Economic Hopes on Reviving Sihanoukville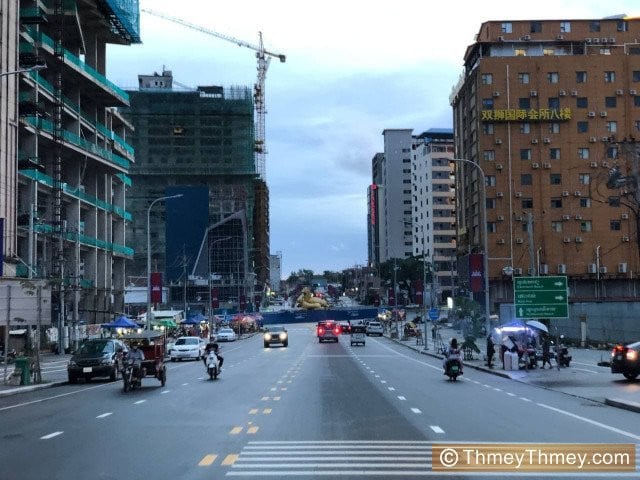 Sihanoukville will become a regional hub for finance, innovation and simultaneously a sustainable, smart city—if the Chinese company behind a new city masterplan are to be believed
PHNOM PENH--Finance Minister Aun Pornmonirith on Oct. 18 said he wants to see Preah Sihanouk Province to become a key driving force for national economic growth, saying he believes it will be a "model for multi-purpose special economic zones."
Speaking via Zoom at the signing ceremony for a contract with Chinese firm Urban Planning and Design Institute of Shenzhen (UPDIS) Pornmonirith said Preah Sihanouk Province will play an important role in seeing Cambodia attain upper middle-income status by 2030 and high-income status by 2050.
In the last five years, Preah Sihanouk Province has transformed from a silent coastal region to a busy one with many economic activities in the tourism and industry sectors, he said. More importantly, it links local production to international and regional trade, he added.
UPDIS would, Pornmonirith said, become planning consultants to further develop Preah Sihanouk Province to ensure it becomes a pole for luring in more foreign investment.
It was a rapid influx of Chinese investment that saw Sihanoukville's skyline rise rapidly from the sleepy beach town it used to be, but the cost of living rose with the buildings, pushing many locals out and seeing the area become a hotspot for illegal online gambling, illegal wildlife trading and organized crime linked to Chinese gangs and unscrupulous businesses.
More recently, Sihanoukville was in the spotlight after investigations by both Reuters and Nikkei Asia uncovered slave-like conditions in Chinese gang-run online operations aimed at scamming people out of money while holding employees for ransom in the many unoccupied hotels that make up the new coastline of Sihanoukville.
But Pornmoniroth neglected to mention these ongoing issues with Sihanoukville's rapid growth, instead choosing to focus on the potential business opportunities, which he said lie in the changing local supply chains and future developments he expects to sweep through Cambodia's industry, agriculture and service sectors.
Without providing much detail, Pornmoniroth said he wanted to see technology and smart devices help make Preah Sihanouk Province "an important economic" destination within the region, although it is unclear what technology or devices could be used to accomplish such a feat.
"More importantly, it will turn Preah Sihanouk Province into an important economic pole in providing job opportunities to local people, making income for the government, and developing Cambodia's economic entirely," he added.
Sima Xiao, president of UPDIS and the man responsible for preparing a masterplan for Preah Sihanouk Province, said that with cooperation and participation from stakeholders, the province's targets laid out in the Industrial Development Policy 2015-2025 will be met.
According to Sima, Preah Sihanouk will become a financial center for international trade and industrial innovation, as well as transportation. In his opinion, he added, Preah Sihanouk Province already has some of the best tourist destinations in the region. Although numerous travel guides have dropped Sihanoukville from lists of places to visit in Cambodia due to the transformation, it remains popular with Chinese tour groups and is renowned for its high volume of casinos.
"We will design an amazing masterplan to turn the development in Sihanoukville into a national gateway, economic center, and a sustainable, green, livable smart city," Sima said.
No date was given for when these changes could be expected.
Related Articles