Find Ways to Increase Farmers' Profit, PM Urges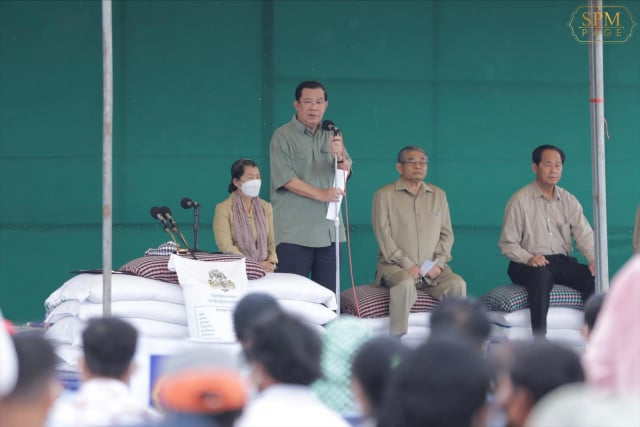 PHNOM PENH – Prime Minister Hun Sen advised the newly-appointed Minister of Agriculture Dith Tina to find new farming methods that are beneficial to farmers, including considering changing the way farmers farm.

Speaking on Oct. 24 at a ceremony in Battambang province, where farmers affected by floods received food and seeds, Hun Sen said that it is the responsibility of the new Minister of Agriculture, Forestry and Fisheries to find other ways to increase the profit of farmers.

He urged Tina to study the possibility to shift to new tillage, sowing, and fertilization techniques, as well as improving the maintenance of agricultural equipment or focusing on rice varieties that provide more abundant yields.

"I hope the new Minister of Agriculture, Forestry and Fisheries will use this opportunity to research and push technicians to help our people on how to make productive and profitable farming without using too much seed and too much fertilizer," he said.

This work, he stated, is not only required for the Agriculture Ministry but also for all stakeholders of the agricultural sector, private companies and farmers.

Theng Savoeun, president of the Coalition of Cambodian Farmer Community, said that government should encourage companies to invest in local fertilizers that are environmentally friendly and harmless to people. He stressed that Cambodia possesses a lot of raw materials which can supply agricultural fertilizers production.

"Plant varieties are also a matter of concern that the Ministry of Agriculture should monitor," he noted.

To increase farmers' profits, Savoeun said that both the government and communities should promote locally-grown products in the country's markets and encourage the transformation of and food processing industry. Also, farmers should strengthen their products' quality, while buyers should consider paying more to buy local products, if they want to support Cambodia's agricultural sector.

"It is not possible to reduce imports, but it is necessary to strengthen local cultivation as much as possible," he said. "It could go from finding ways to ensure the proper supply of local fish and meat, as well as to provide appropriate farming techniques and finding a proper market. In addition, when it comes to borrowing money, financial institutions should ensure low-interest rates for farmers," he said.

Savoeun also urged the ministry to strengthen the irrigation system to ensure adequate water supply during both the dry and the wet seasons, including rehabilitating family and community ponds.

Battambang is one of the provinces Hun Sen chose to tour for flood inspection. The PM has distributed food and seeds to 11,528 flood-affected farmers in Battambang province and more than 5,000 flood-affected families in Banteay Meanchey province.

In Battambang province, floods were reported in 14 districts (over 91 communes and 502 villages), affecting a total of 29,384 families, of which 1,051 were evacuated.

A total of 29,384 houses were flooded, while 32 houses were damaged. A total of 76 schools, six health centers, 19 pagodas and 4 public administration buildings were affected.

In addition, 45,812 hectares of rice fields were affected and 27,233 hectares were damaged.

In Banteay Meanchey province, floods and water flowing from Thailand affected eight districts, including 15,506 families, or about 65,688 people.

It also affected 36,059 hectares of rice, 2,899 hectares of cassava, 128 hectares of mixed crops, 2,867 livestock, 75 schools, 38 pagodas, seven health centers and 802 roads.
Related Articles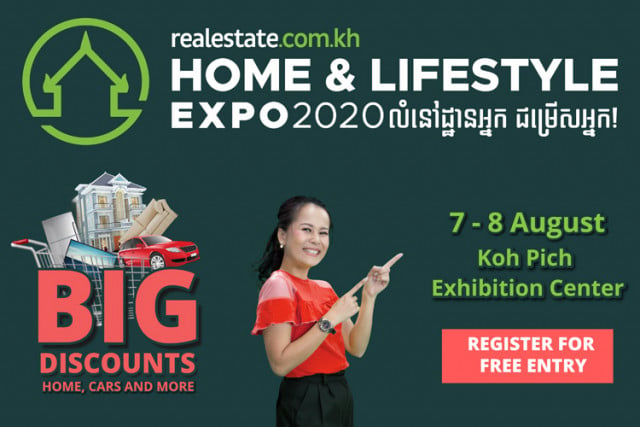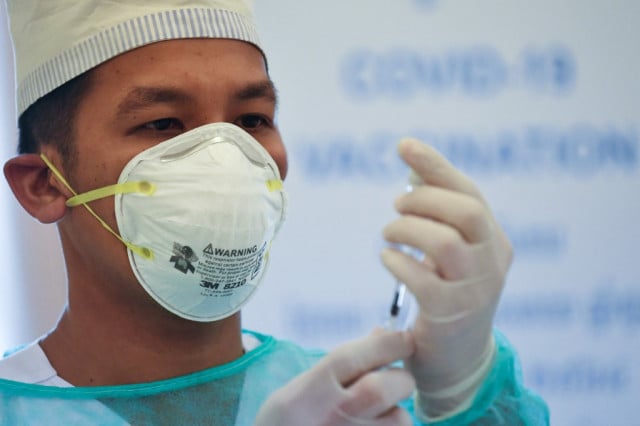 February 12, 2021 9:01 AM