Firms Poised for Chinese Longan Market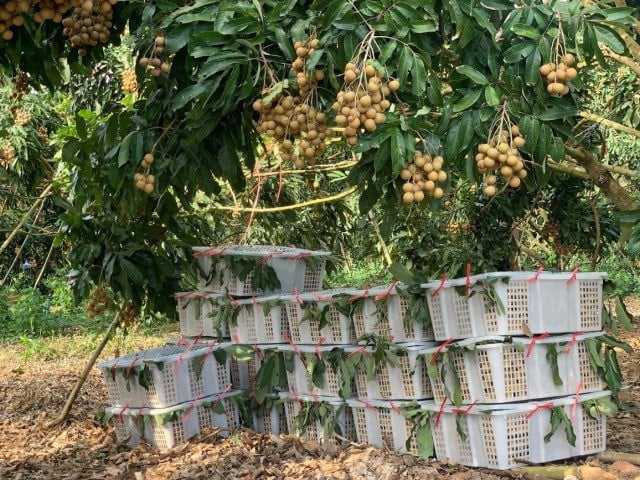 Refrigeration costs challenge exporters
PHNOM PENH – Seven companies and 64 farms are set to take advantage of chances to export fresh longan to China from September.
However new hurdles have emerged for export of the fruit at the beginning of the harvest season.
Ker Monthivuth, director of the Department of Plant Protection, Sanitary, and Phytosanitary, said a particular challenge was lack of refrigerators.
"Currently, the price of refrigerators for agricultural storage has more than tripled compared with before COVID-19," he said.
China's restriction on imports to prevent the spread of the virus could be another challenge.
Some Chinese companies are planning to order Pailin longan from Cambodia in stages. One of them, Jing Kaur Yuong, has built a sanitation factory in Pailin province. It is set to buy between one and two tonnes per day from the Pailin Longan Association for export to China.
"For the first time to export fresh logan to China for this coming harvest season, we will have seven companies and 64 farms ready to export logan to the Chinese market," Monthivuth said.
Pailin Longan Association (PLA) vice-chairman Suon Chum said Jing Kaur Yuong will pay farmers 3,600 riel per kilo from August.
The price will increase to 3,800 riels per kilogram in December, to 4,000 riels from January 2023, and reach 4,500 riels from March to May.
"The Chinese-ordered Pailin longan will be disinfected, packaged and refrigerated in our Pailin province and then imported into the Chinese market, as we no longer rely on Thailand," he said.
About 300 tonnes of longan grown by farmers in Pailin, Battambang and Banteay Meanchey provinces can be exported to China, he added.
"Before COVID -19, we sold more than 100 tonnes to Chinese companies in Thailand per day, and there are other traders, so I see these provinces have the capacity to produce gourds for export at a minimum of 200 tonnes per day," he said.
Cambodia has ​​13,608 hectares of Pailin longan under cultivation in 14 provinces. Provinces with the most longan farmers are Pailin, Battambang, Ratanakiri and Banteay Meanchey.
Related Articles