First Cambodian Crude Oil to Hit Market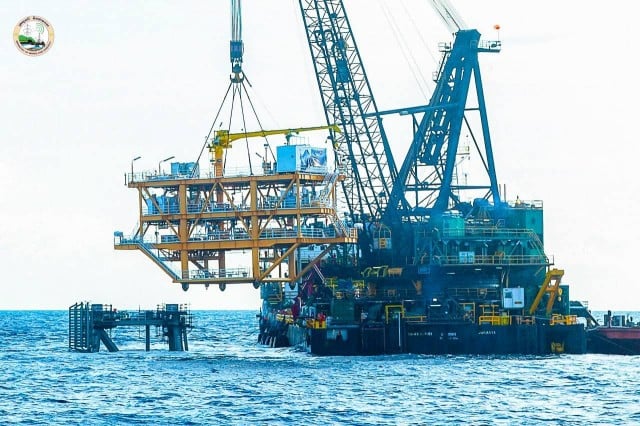 Ou Sokmean and Phoung Vantha
May 20, 2021 9:59 AM
Buyers' bids under review
PHNOM PENH – The first crude oil extracted from Cambodia's reserves – around 300,000 barrels – will be exported to international markets by producer KrisEnergy at the end of this month.
Cheap Sour, director-general of the General Department of Petroleum at the Ministry of Mines and Energy, said that between 270,000 to 300,000 barrels, or more than 40,000 tonnes, is ready to be exported.
He could not confirm the exact date as an expert team is studying companies' proposals from countries asking to buy the oil.
"We are reviewing the buyers' requests, which are not yet finalized. Therefore, it is not yet known when we will export it and what the price will be," he said.
Cambodia started extracting its first crude oil from Block A in its fields in the Gulf of Thailand in December, in a venture between Singapore's KrisEnergy and the government.
However, Prime Minister Hun Sen said in February that oil production will not foster broad-based economic growth, largely due to the small volumes that will be possible.
Despite the relatively low revenues, many Cambodians have strong ideas about how this money should be spent and have raised questions about the transparency of the government's spending.
In addition to Block A, there are five oil blocks left in Cambodian waters, while on land there are 19 blocks, Cheap Sour said.
Related Articles