First Chinese Tourists Arrive in Cambodia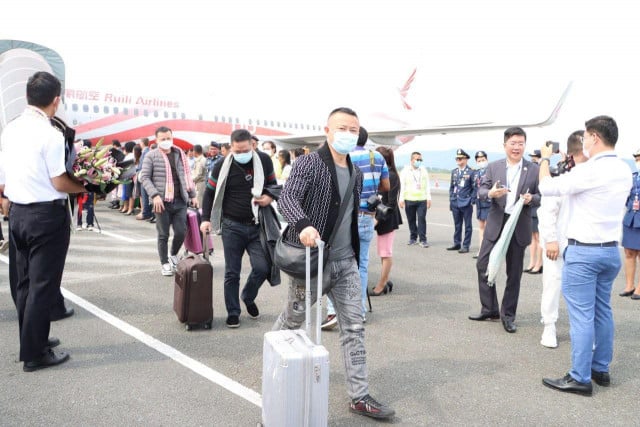 PHNOM PENH – Cambodia has warmly welcomed about 100 Chinese tourists, the first group to visit the country after China opened its border on Jan. 8.
Sihanoukville international airport, also known as Kang Keng Airport, received its first flight from China on Jan. 27 with 104 tourists and six crew. The passengers flew from Kunming Changshui International Airport of Yunnan province on Ruili Airlines.
The Ministry of Tourism, the Secretariat of State for Civil Aviation, and representatives of the Sihanoukville Provincial Authority welcomed the group by offering Chai Yam Dance — Khmer traditional dance — flowers ​ and a Cambodian krama.
Ministry Secretary of State Hor Sarun said Cambodia also held a welcome banner and announced its readiness to receive tourists from China and around the world.
He added that there were no preventive measures or COVID-19 testing for Chinese tourists and that they could can travel freely throughout Cambodia.
"After Sihanoukville, we will continue to host Chinese tourists at Phnom Penh and Siem Reap International Airports," Sarun said.
Earlier this month, the senior ministry official said Cambodia expected to welcome between 300,000 and 500,000 tourists from China in 2023 with the launch of a "Cambodia-China Good Friends" campaign.
Tourism is expected to generate $4 billion this year, with 15 million domestic and four million foreign visitors.
Last year, 2.2 million foreign visitors, up from 200,000 in 2021, and 14 million domestic visitors were welcomed. The number surpassed that in the pre-COVID-19 period.
Related Articles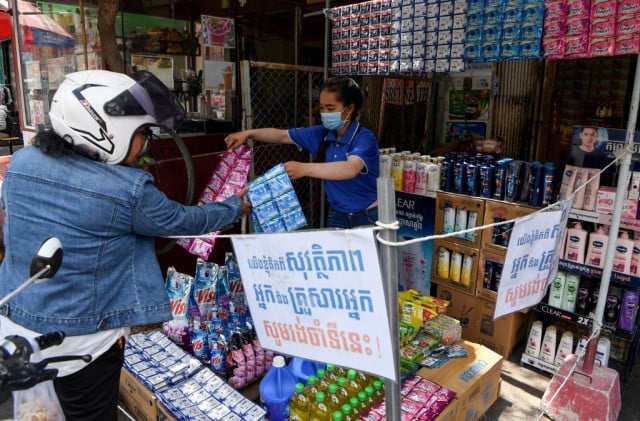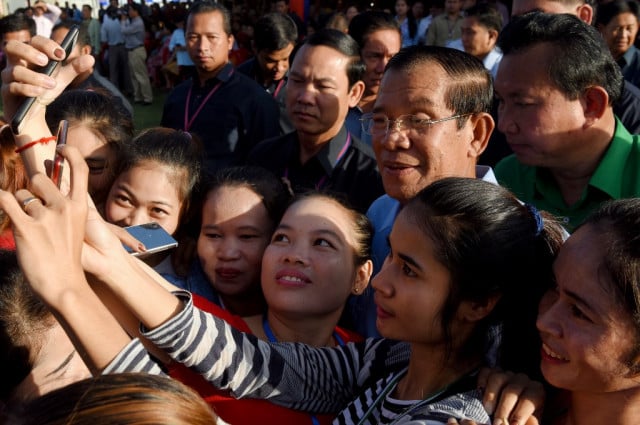 February 13, 2020 1:31 PM