First Olympic Esports Week kicks off in Singapore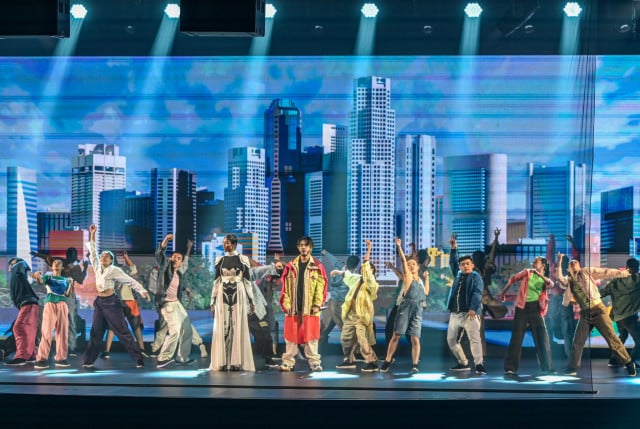 Singapore, Singapore - Athletes appeared to be teleported on stage and a larger-than-life projection of the IOC president addressed the crowd as the first-ever Olympic Esports Week kicked off in Singapore on Thursday.
The International Olympic Committee officially recognised eSports as a sport in 2017 and has been in discussions with industry players about inclusion on the most prestigious stage.
ESports will be a medal sport for the first time at the upcoming Asian Games in Hangzhou, but an IOC official said on Thursday there is currently no plan to include video games in the Olympic program.
"The next days will be a time to make history, a celebration of the best of virtual sport and eSports, a time for the players to showcase their excellence and their passions for sport," IOC President Thomas Bach said in a virtual message after appearing to emerge from a digital portal.
The event was launched Thursday with a spectacular musical show where performers appeared to move in and out of virtual landscapes.
Images of each sport flashed across the backdrop as they were announced, and players emerged onstage from a projection as if they were coming out of a teleportation machine.
For athletes competing in Singapore, the event heralds an opportunity to meet with some of their peers, after years of competing in virtual events.
"It's massive," said James Barnes, a 32-year-old cycling finalist from South Africa.
"I never thought that my cycling... would bring me to an event like this, of this calibre, so for me, it's a lifetime goal achieved," he added.
"It's really special for me because it's Olympics... it's really cool to be here," said Kaj de Bruin, an 18-year-old finalist from the Netherlands in the Gran Turismo racing event.
The four-day event in Singapore is the "first step" in bringing the eSports community and the sports community together, Vincent Pereira, the IOC's Head of Virtual Sport told AFP.
- No Olympic plans -
Over 20,000 tickets have been issued, and 131 players are coming from 64 countries, he said.
But he said there is currently "no discussion about integrating real traditional eSports and video games into the Olympic program".
"I think today we are not at this stage, we are not thinking about it."
There is a possibility that "virtual active sports" such as cycling or taekwondo could be part of the Olympic program one day, he said, adding "the next opportunity could be LA (20)28, but for now we are exploring discussions."
Many in the gaming community were baffled that many of the most established gaming titles were not part of the event.
Instead of popular games such as the first-person shooter game "Counter-Strike" and "DOTA 2", a battle arena game, it features 10 simulated sports, among them archery, baseball, chess and taekwondo.
The shooting event will involve the globally loved "Fortnite", but in a version without its kill-or-be-killed "Battle Royale" mode.
Pereira ruled out the inclusion of first-person shooter games in future events as the promotion of violence goes against Olympic values.
"For us, there is the clear limitation that the first people shooting will never be integrated into our competition. We can understand that the perception can be different but we cannot have these games promoting Olympic values," he said.
In the exhibition hall, visitors wearing headsets sparred with animated opponents in virtual Taekwondo while others tried out a dancing game and a racing simulation.
"It's very exciting," sports science lecturer and eSports aficionado Raymond Wang said, catching his breath after trying out a canoe simulator.
"I get to see lots of interesting games and get to play them as well. So it's quite fun."
Wang called on the IOC to reconsider including games like "Counter-Strike" and "Mobile Legends" in future events.
"We do see some elements of violence... but the kind of competitive spirit, the teamwork, and of course, the kind of strategies that goes beyond these games are actually in sync with what a typical game scenario would be like for real type sports."
cla/ssy
© Agence France-Presse
Related Articles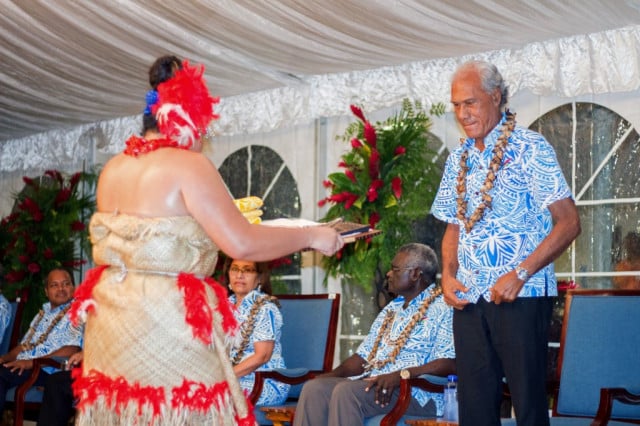 September 12, 2019 3:21 AM