Fish are spawned in deep pools in Stung Treng/Kratie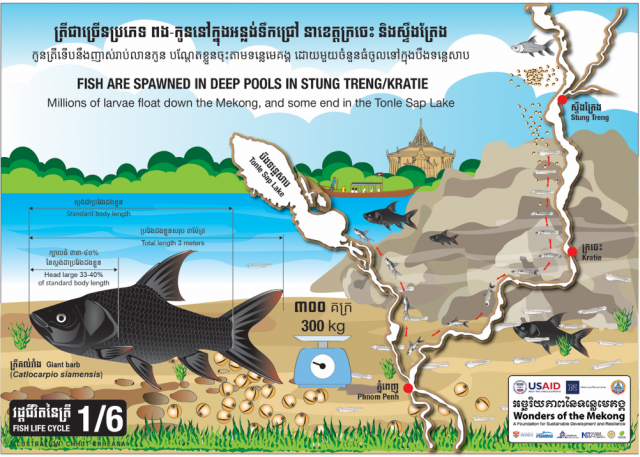 Chhut Chheana /USAID Wonders of the Mekong
June 14, 2020 10:05 AM
Fish are spawned in deep pools in Stung Treng and Kratie Provinces. Millions of larvae float down the Mekong, and some end in the Tonle Sap Lake

The upper Mekong River in northern Cambodia in Kratie and Stung Treng is rich in deep pools that become a refuge during the dry season for many migratory fish species.

During the rainy season in May or June, many fish species begin spawning, and their larva drift into floodplains and tributaries for feeding and growth. Among them, there is the largest species of carp in the world, the giant barb (Catlocarpio siamensis), which can grow up to 300 kg in weight and 3 meters in length.

Fish larvae drift downstream into floodplains of the Mekong Basin and Tonle Bassac, especially in the Tonle Sap Lake, which is a huge habitat for their feeding and growth. (to be continued).
Related Articles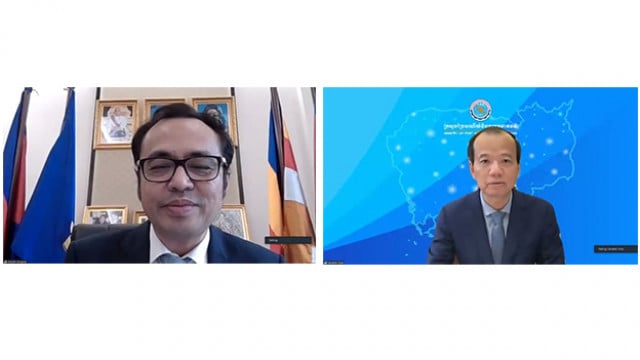 September 8, 2021 10:31 AM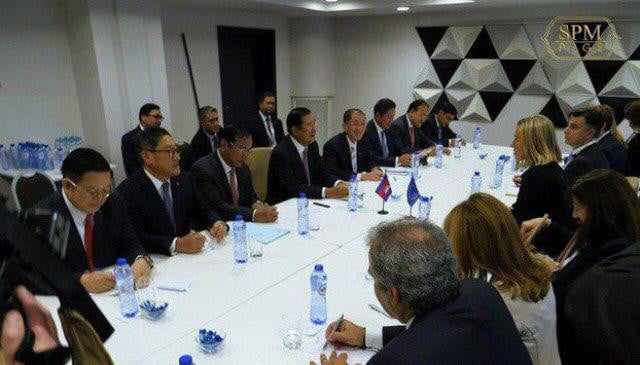 November 13, 2019 1:22 AM