Fish Farmers Claim Imported Fish Still Undercutting Market, Call for More Support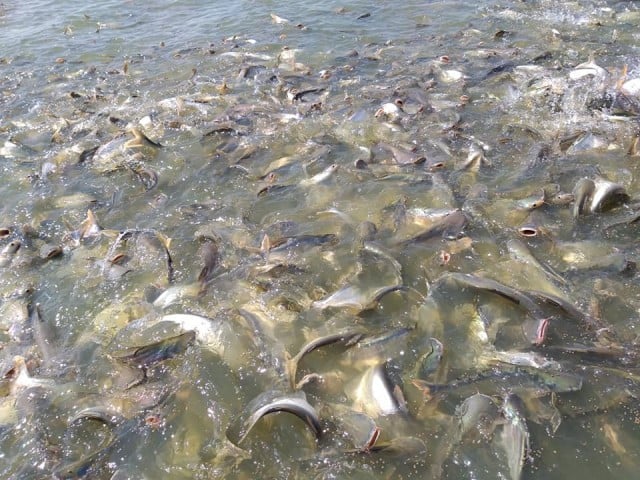 The Cambodian Aquaculture Association has spoken out against fish imports from Vietnam that are favored by brokers due to their low prices, leaving local farmers unable to sell their produce.
PHNOM PENH--The Cambodian Aquaculture Association on June 15 voiced concern over the continued lack of market for locally farmed fish, with cheaper imports from Vietnam apparently undermining the market.
President of the Aquaculture Association Sok Raden said that fish brokers, who are responsible for getting the fish to markets nationwide, are cutting costs by buying Vietnamese fish which he said are cheaper than Cambodian-farmed fish.
He went on to note that Cambodian fish farmers—particularly those farming Pangasius Krempfi, Spot Pangasius and Catfish—have faced enough challenges over the COVID-19 pandemic and need more support.
"After the Ministry of Agriculture's gave us encouragement, many Cambodian farmers have started to raise fish, which they have done very successfully—our fish is good quality," he said. "Now we're raising fish that we have difficulty selling."
More than 300 families of fish farmers have joined the Cambodian Aquaculture Association, but between them, Raden said that some 10,000 tons of fish remain in ponds, unsold, due to the impact of the pandemic on livelihoods.
The shift to fish farms had been a response to the environmental degradation that has ravaged Cambodia's water resources in recent years. Record low levels on the Mekong River, coupled with delayed reversals of flow in the Tonle Sap and increasingly extreme weather events have seen fishing—once a staple livelihood for millions of Cambodians—become less profitable.


To prevent overfishing, particularly in areas around the Tonle Sap basin where a combination of upstream hydropower dams and the withering impacts of climate change have robbed communities of the natural resources they depend upon, farm fishing has become increasingly popular, but the COVID-19 pandemic has seen costs associated with maintaining these farms rise beyond the returns farmers are able to make.
The latest COVID-19 outbreak, which began on Feb. 20, has derailed Cambodia's economic recovery, which the International Monetary Fund had previously predicted would see the country's economy grow by 4.2 percent for 2021, but other analysts have warned that the longer the outbreak drags on, the lower economic growth will be.
Director of the Ministry of Agriculture's Fisheries Administration Prum Sitha said that fish farmers in Siem Reap, Kampong Chhnang, Kampong Cham, Kandal and Takeo provinces were all badly affected by the lack of markets.
Sitha added that, currently, the Agriculture Ministry has completely banned the import of fish species that are commonly farmed in Cambodia so as to better support local farmers.
One key problem that farmers of fish and other produce faced due to the COVID-19 outbreak was the closure of markets in Phnom Penh, which accounted for a significant portion of revenues for fish farmers according to Raden of the Aquaculture Association.
However, on June 14, Phnom Penh City Hall announced that all state-run markets in the capital could reopen from June 15, but must adhere to strict health measures.
It is unclear how quickly this announcement will affect the fish farming sector, but Raden once again reiterated his calls for the Cambodian public to support Cambodian farmers.

Additional reporting by Phoung Vantha
Related Articles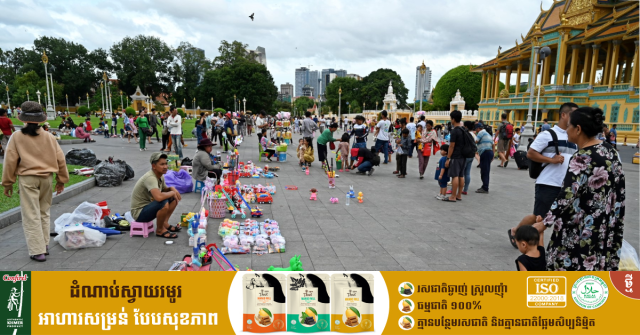 September 24, 2023 7:00 PM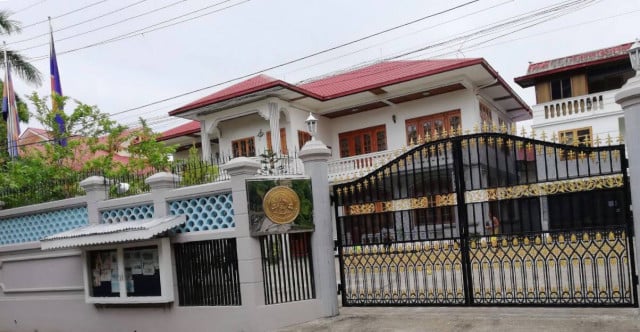 December 31, 2021 4:40 PM