Fish Farmers Complain of Sunk Costs, Loss of Market and Government Inaction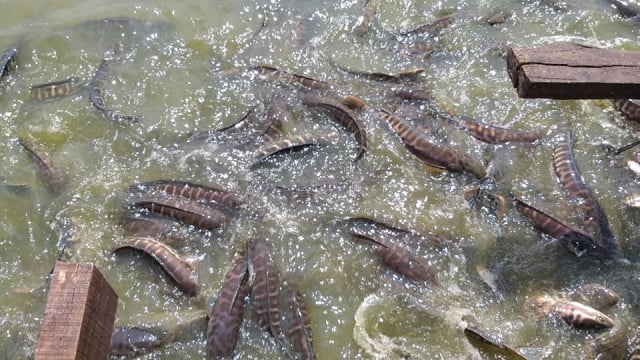 Ou Sokmean and Phoung Vantha
March 15, 2021 1:36 PM
Communities who have invested years of their lives into fish farming are worried that the sector cannot hold out much longer as the market contracts under the economic pressure of COVID-19.
PHNOM PENH--Having spent the last five years farming fish in Kandal Province, Long Chhuny said the outlook is gloomy and he may not be able to maintain his business beyond this year.
"There's just no market," he said.
He said he has done everything he could to make sure that his fish—Great Snakehead—have been well-reared, well-fed and noted that he has had a good yield of high-quality fish, but there are simply no buyers.
"Even when we do find a buyer, the prices they're willing to pay are unacceptable," he added, who said he has nearly 100 tons of Catfish left in his pond with no buyers to take them from his farm.
At the age of 40, Chhuny is worried for the future. He is losing money in his fish farming business and plans to give up on it completely soon, but does not know what else he could do for work.
"Previous years, a kilogram of Snakehead would go for 13,000-14,000 riel, but this year, I struggle to get 10,000 riel for a kilogram, there are no traders buying at a price where I can survive," he said.
The costs of running his fish farm have increased in recent years, he added. The extreme weather of 2020, coupled with the ongoing changes due to the global climate crisis, has made for a less stable environment in which to raise fish.
"The extreme heat makes the fish sick, in some cases, they die, so I have to spend more on medicines and the cost of fish feed is also rising," complained Chhuny, who said he has not received any support from the government to keep his business afloat.
"I no longer have the courage for this job, it's becoming too risky," he said. "I've lost fish, I've lost money and now when it's time to harvest, there's no market."
Some 400 fish farmers are struggling with water shortages, fish feed prices, debt and no market, according to chairman of the newly-formed Cambodian Aquaculture Association (CCA) Sok Raden.
"We have struggled to raise fish from a young age until they're ready to harvest, but there is no support, no traders come to buy our fish. Those traders imported Vietnamese fish to sell in Cambodia. We're discouraged," he said.
According to CCA's latest estimation, there are more than 9,000 tons of Pangasius Krempfi, Spot Pangasius, Catfish and Great Snakehead still unsold in their ponds across Cambodia.
As of March. 15, the Ministry of Agriculture could not be reached for comment.
Related Articles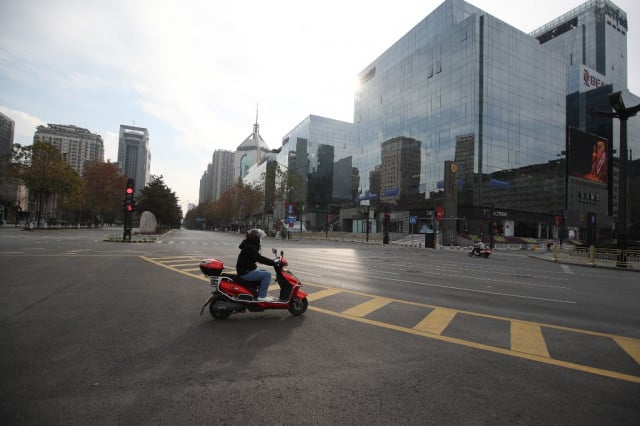 December 30, 2021 6:31 PM