Fish Farmers Slash Production as Prices Tumble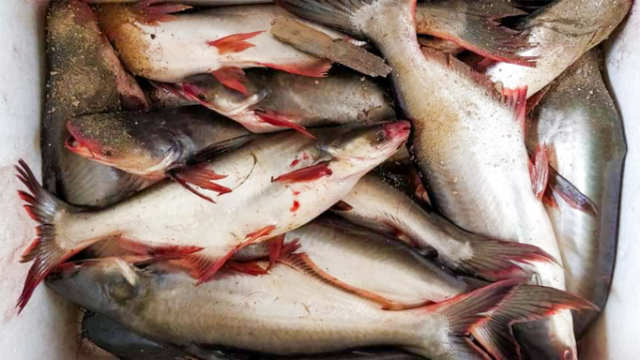 September 15, 2022 9:42 AM
Phnom Penh – Farmers have cut down production of Pangasius fish as they struggle to compete with imported fish amid delays in the Ministry of Agriculture's plan to export to China.
Exports have been hampered by technical problems in processing and packaging.
Currently, domestic fish production appears to exceed local demand. Cambodia can produce more than 100,000 tonnes of the fish per year but despite the overwhelming quantity, the Fisheries Administration has imported fish from neighboring countries.
Yun Vannarith, owner of a Pangasius fish farm in Phnom Penh's Prek Pnov district, said the oversupply of fish imports was severely affecting prices and markets for local fish.
Pangasius fish costs about 4,200 riel or $1 per kilo, while production costs have risen to 5,000 riel or $1.25, making farmers face a loss of 10 to 20 percent.
"In fact, the big problem is that imports from neighboring countries are up 70 to 80 percent," Vannarith said.
"Our farmers have stopped raising fish due to these imports, causing some of our local farmers to go bankrupt. If we can solve that problem, our farmers will not be so miserable."
While waiting for information on the export of Pangasius fish to China, Vannarith halved his output from about six tonnes a day as prices and domestic demand fell.
Uncertainty in the Chinese market was because the company with the export rights had technical problems with processing and packaging.
He did not expect much from the Chinese market and urged the Ministry of Agriculture to stop the import of fish from neighboring countries.
As for now, only one company, Hun Ty Co Ltd affiliate AGA Zeeland, has a fish processing plant with standards high enough for exports. It has the right to export 25 to 30 tonnes of frozen trout to China monthly.
Another Pangasius fish farmer in Kampong Thom province, Keo Yada, said that for more than two years, it has been difficult to find a local market for fish. She and other farmers have suffered heavy losses due to rising feed prices.
"Since the COVID-19 outbreak, I have not raised any new fish. We can sell a few of the fish that we have," she said, adding that she has about 10 tonnes of fish left unsold.
She said she will soon give up or reduce the fish farming business without the support of ministries or institutions. She urged the government to help find markets and techniques for farmers to develop their skills.
"If the aquaculture sector does not have the support of the ministry or stakeholders, the people will just quit their jobs," she said. "Our farmers are not lazy. We can supply enough for our country."
Fisheries Administration Department of Aquaculture Development director Thay Somony said the plan to export to the Chinese market had been delayed but it was not clear whether this was due to technical problems.
It was hard to find a market for Pangasius fish even at low prices but the Fisheries Administration was pushing to export to China soon.
"As far as I know, some Pangasius djambal fish is imported from Thailand and no fish comes from Vietnam because we have a lot," he said.
"But the fish from Thailand is said to be cheap, so they can buy it to make prahok [a salted and fermented fish paste] or other food."
Originally written in Khmer for ThmeyThmey, this story was translated by Sam Sopich for Cambodianess.
Related Articles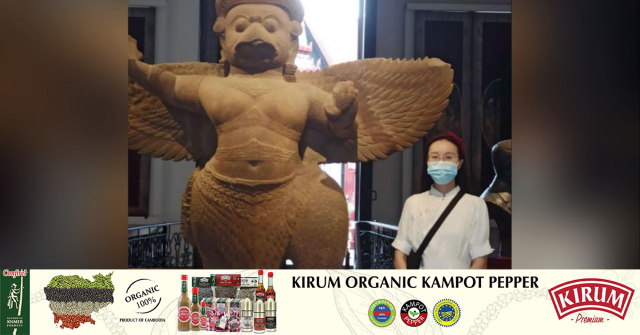 November 12, 2023 4:00 PM