Fishermen on the Tonle Sap Lake Say the Declining Number of Fish Is Affecting their Livelihood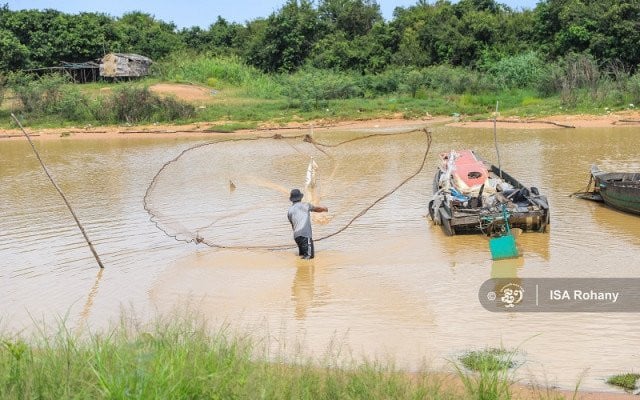 Still, the authorities continue their campaign to prevent illegal fishing with fishermen's support
SIEM REAP–Fishermen of the floating village of Chung Khnies on the Tonle Sap Lake in Siem Reap City hope that the government's measures against illegal fishing will help increase fish catch in the coming years.
Because this, combined with the low level of water in the Tonle Sap basin in spite of the recent rains have led to poor fishing. Some fishermen resorted to travel to the northwest as far as Prek Toal in Battambang Province in the hope of better catches, said Matt Loh.
Loh whose family has been fishing for 40 years said that these days, fishing is not a stable business. "Sometimes, I can get between 10 to 20 kilograms of fish and, after taking out the price of gasoline, I am left with 30,000 to 40,000 riels [$7.5 to $10)," he said.
Loh has been using three 100-meter-long fishing nets with the help of three of his children, which enables him to catch both big and small fish.
The 60-year-old man who lives with his family in Chung Khnies village, which is part of Siem Reap City, added that, of course, "[s]ome days we catch fish and some days we get nothing: It's normal."
Still, Loh said, fish production in the Tonle Sap Basin is declining and this is endangering the lives of hundreds of families in this floating village as well as in others.
Asked whether the enforcement of the laws against the use of illegal fishing gear is helping to improve the situation, Loh said that it is helping to ensure that the generations to come will not run out of fish.
Von Savy was washing clothes at home recently instead of fishing, which she misses but cannot do these days due to low water level and the very few fishes.
Her family first switched to getting fresh-water clams, which brought some income, she said. But the traders started asking for better-quality clams. So, she stopped looking for them as the good quality ones can only be found in the Prek Toal area in Battambang Province, she said.



"I had to switch work and be fish cleaner at the market," Savy said. She now earns 10,000 to 20,000 riels ($2.5 to $5) per day while her husband works on a construction site, which help them support their four children.
Regarding the authorities' measures, Savy said this has contributed to reducing illegal fishing. "Before, [illegal fishermen] dared to do that during the day," she said. "Now it is quiet; day and night are silent. If it is prevented until next year, there will be plenty of fish."
Oum Nary, Chung Khnies Sangkat chief, said that, during the operations against illegal fishing, the authorities confiscated a great number of nets and more than 30 boats. Many people cooperated with the authorities during the operations, he said.
Nary added that these measures will help ensure the return of fish resources in the Tonle Sap Lake in the near future. "I understand that, if we have strict measures against illegal equipment, crime and destruction, I think the fish population will increase."
The authorities had noted the presence of Vietnamese fishermen in Chong Knies Sangkat as measures were being introduced to curb the use of illegal fishing gear, Nary said. While he could not give figures, he said that there now are much fewer, adding that Vietnamese fishermen have been perceived as using illegal ways to fish.
According to a report by the Siem Reap Provincial Department of Agriculture, Forestry and Fisheries, during the first four months of 2022, the authorities cracked down on 53 illegal fishing operations in the Tonle Sap Lake area of Siem Reap Province. Among them, four people were arrested and 11 sent to court, the report read.
Related Articles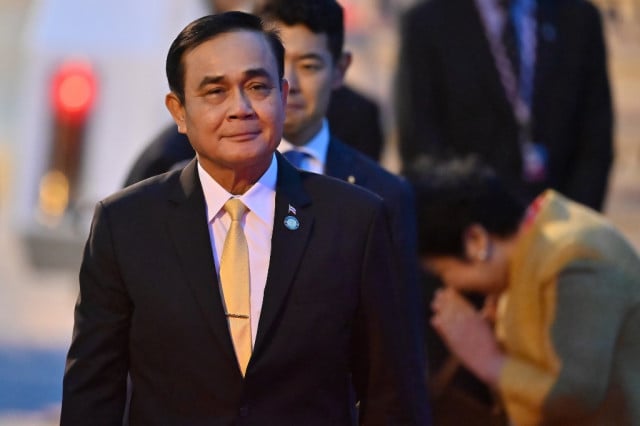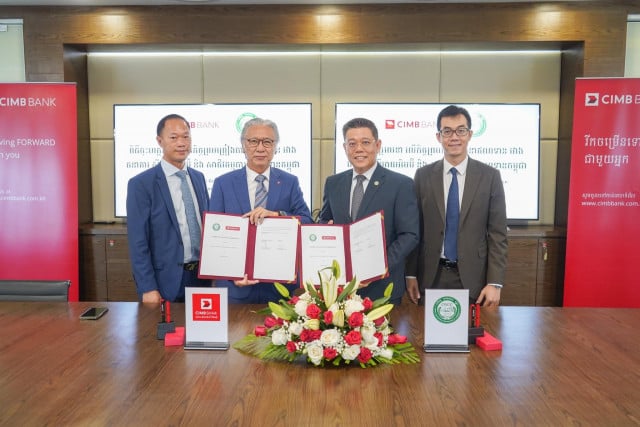 December 20, 2022 10:21 AM