Five Provinces and Phnom Penh to benefit from the Project SWITCH to Solar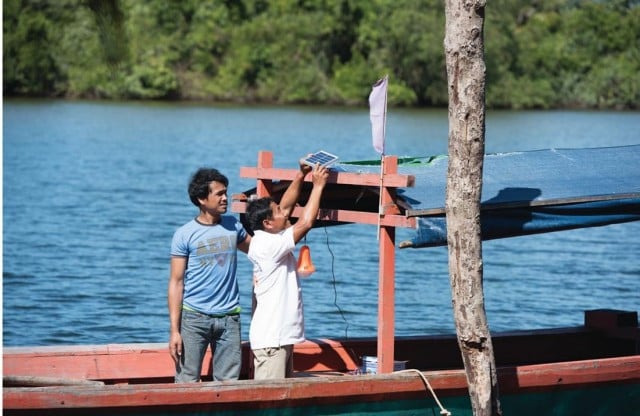 This will give people in agriculture access to environment-friendly energy at low cost
PHNOM PENH – The NGO People in Need will launch the project SWITCH to Solar in five provinces this year with the goal of contributing to the agriculture sector in the Tonle Sap Lake area, and to the country's economic growth, project Director Kep ​​Ratana said.
In a recent interview, Ratana explained that the project, whose cost is estimated at 2.5 million euros (nearly $3 million), will be implemented over 4 years starting this year and ending in 2024 in five provinces around the Tonle Sap Lake up to Phnom Penh. The project will help reduce the environmental impact of the pollution that the sources of energy used by small and medium enterprises (SMEs) generate in the agricultural sector, and also help create "green" job opportunities for people living in the area.
According to Ratana, the project will be implemented in Kampong Thom, Kampong Chhnang, Battambang, Pursat and Siem Reap provinces. It will be available to farmers, especially SMEs in the agricultural sector, at as many as 9,000 locations and reduce emissions by as much as 4,000 tons of carbon dioxide (CO2) into the atmosphere each year, he said.
"With this project, we want to take part in the efforts to boost economic growth of rural people, especially [people] living along the Tonle Sap Lake," Ratana said. "We also want to contribute to reducing the impact on the environment by helping SMEs in agriculture and fisheries."
SWITCH to Solar aims to reduce energy costs and help SMEs shift from unsustainable or non-renewable energy to renewable energy. With this, Ratana said, farmers using solar energy will save time and money on their production chain as well as protecting the environment compared to those who stick to fossil fuels.
The use of solar energy can be a new context or new technology for Cambodia, especially for farmers who will harvest for their own use energy that is available anywhere, anytime and at low cost without having to rely on the power supplied by the state grid.
As Ratana noted, electricity supply has now reached every targeted village in Cambodia but farm owners must spend a great deal of money to get electricity from the state grid for daily use. Meanwhile, solar energy can be obtained by people everywhere and, just with solar panels and batteries, they can efficiently produce energy for use.
"We want to contribute by bringing in new products or new contexts [solar energy] for development in Cambodia," Ratana stressed.
"If we can push for implementation, then I think our agricultural sector [growth] today is even faster and will give farmers the opportunity to open new agricultural businesses at places they think have potential."
Related Articles