Floating Houses Dismantled on Tonle Sap to Protect the Environment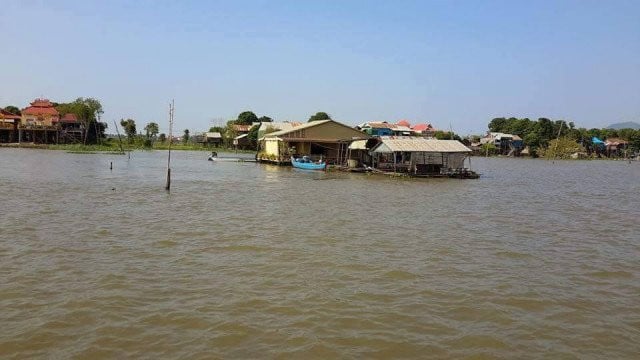 In the past years, more than 4,000 families have been evicted from their floating houses in Kampong Chhnang province
PHNOM PENH – Kampong Chhnang authorities dismantled floating houses, as well as toilets and roofs and walls of fish-raising farms along the Tonle Sap river to protect the environment.
Sun Sovannarith, governor of the Kampong Chhnang province, said the authorities allowed them to raise fish but not to live on the water as they fear they would defecate or throw waste into the river. As of May 9, 750 illegal constructions, which were located in front of Kampong Chhnang city, have been dismantled. But fishermen can still raise fish in their farms on the Tonle Sap river, as long as they don't settle back on the river.
He said that there were no more people living on floating houses along the Tonle Sap river after authorities allowed them to live on land.
"We had to dismantle the toilet, roof, and walls because if we had let it, people would still be living on the water," Sovannarith said. "So, people will still defecate and throw wastes in the river, which damages the environment."
Sovannarith said that the residents did not object to the authorities' order because they knew that they had set structures against the provincial regulation.
He added that in the province, only fish farms are allowed along the Tonle Sap river, without anyone living on the water.
"We try to do as much as we can to maintain a clean environment and social order. People should live on their land, not on the water," he said.
So far, authorities have evicted about 4,000 families living on floating houses, most of them being either Khmer, Vietnamese or Muslims from several ethnicities. They have now moved to the mainland, where the provincial authorities have arranged land and homes for them.
Related Articles