Flood Deaths Rise as More Storms Loom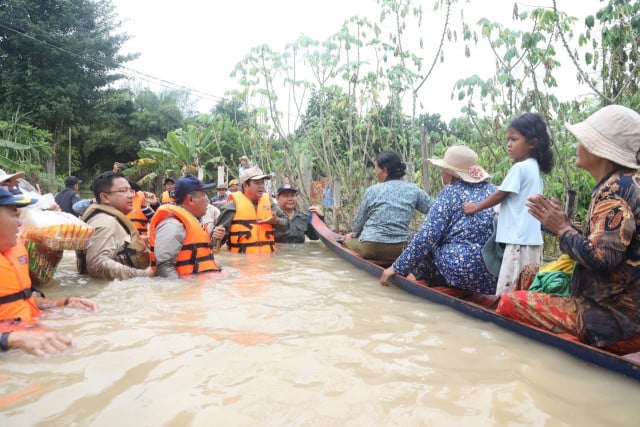 PHNOM PENH – Thirteen people have died in floods between May and September, disaster officials say. More than 20,000 hectares of rice have been destroyed and another 100,000 hectares damaged.
Nineteen provinces were affected, with the worst being Siem Reap, Kampong Thom and Banteay Meanchey, while Battambang could be severely affected if the rains continue.
Soth Kimkol Mony, spokesman for the National Committee for Disaster Management, called on people to be more careful because flooding is likely to continue due to storms and rain.
People must be prepared to take precautions, follow notices from the authorities, and maintain hygienic eating and living practices.
The Ministry of Water Resources and Meteorology said on Sept.​ 29 that due to the effect of typhoon Noru, storms will bring more rain along the Mekong River, which would cause it to rise in the following three to five days, especially in the upper part of Cambodia.
In Stung Treng province, the level would rise to 10 meters. Kratie 21m, Kampong Cham 14.3m and Phnom Penh 9.4m.
Related Articles