Football Federation of Cambodia Fires Four Officials in Corruption Scandal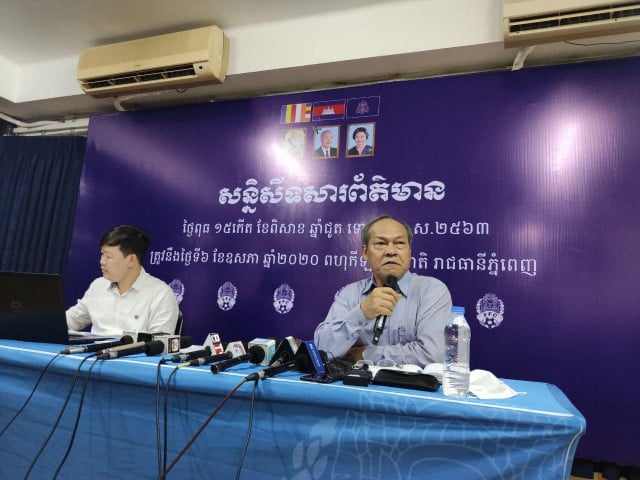 Phoung Vantha
May 6, 2020 11:03 AM
The embezzlement scandal is thought to have cost the Tiger Street Football tournament as much as 30 percent of its budget.

PHNOM PENH--Secretary-general of the Football Federation of Cambodia (FFC) Keo Sarath on May 6 said that four federal officials have been fired because they engaged in acts of corruption. All four FFC officials involved received lifetime bans from working in professional sports.

During a press conference on Wednesday afternoon, Sarath said that the four corrupt officials have taken as much as 30 percent of the budget for the Tiger Street Football tournament since 2013.

He continued that $56,736 has been lost to corrupt practices since 2015.

"This is a violation of federal confidence," he said.

May Tola, former acting-secretary-general of the FCC, has been sent to court and faces charges of corruption.

Despite not facing formal charges, Koul Sophearum former administration director, Chhang Piseth former chief of competition officer, and Tuy Vicheika head of the arbitration council have all been fired and banned for their involvement in the scandal.
Related Articles