Football to Resume in Cambodia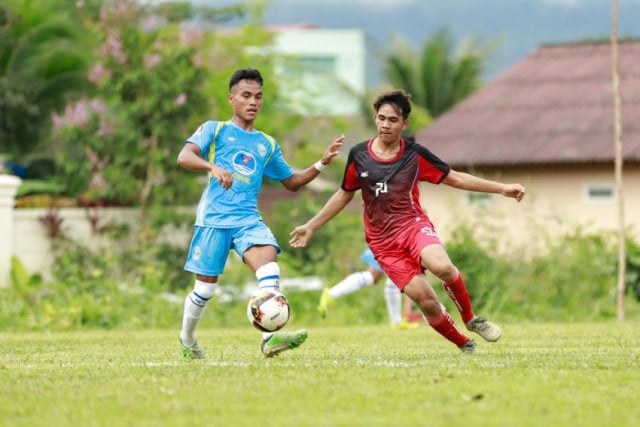 Soeurn Vanndet and Thien Phearin
January 6, 2021 3:29 AM
As of next week, all five of Cambodia's football clubs will once again be able to take to the pitch as the government authorizes the reopening of tournaments.
PHNOM PENH--The Football Federation of Cambodia (FFC) on Jan. 5 authorized the five football cups to resume playing matches after the government declared an end to the Nov. 28 community outbreak of COVID-19.
In a statement issued via Facebook, the FFC stated that the five Football Cubs—which include the League 2 Cup, the Women's League Cup, the Futsal Cup, as well as both the U-15 and U-18 Championships—will restart in three phases.
The first phase will begin on Jan. 12, starting with the League 2 Cup, while Tiger Futsal Cup will resume on Jan. 16 as part of the second phase. The final phase will kick off on Jan. 17, when the Women's League Cup, the U-15 and the U-18 Championships will all recommence.
All five football cups were immediately suspended in the wake of the Nov. 28 outbreak, but permission for them to resume has been also granted after Prime Minister Hun Sen declared the end of the community outbreak of COVID-19 on Dec. 29, 2020.
The Ministry of Education, Youth and Sport also allowed sport competitions, exercise activities as well as training sessions for national football teams to resume.
Related Articles
November 18, 2019 7:07 AM