FORD Announces Salute to Dealers Award Winners Honouring Dealer Contributors to Their Communities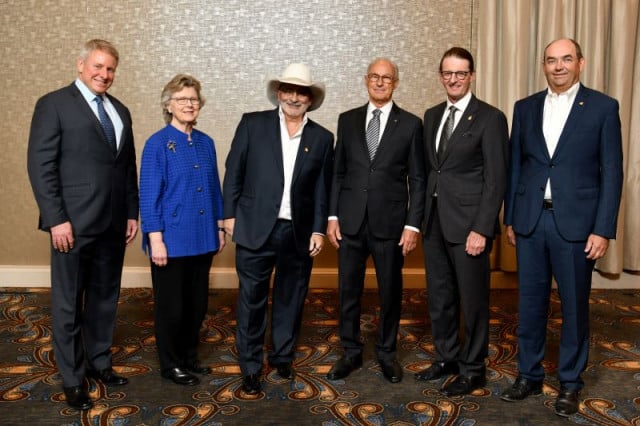 Six dealers from around the world are being honored for their relentless dedication to the betterment of their communities in 2022








Ford and Lincoln dealers contributed to a diverse number of causes including food and housing programs for families in need, Autism programs, mental health and education, Special Olympics, and First Responders








Ford Salute To Dealers was started by Edsel Ford in 2001 and the global program has honored 154 dealers since. Salute To Dealers is now championed by Edsel's son, Henry Ford III





DEARBORN, Mich. – Salute To Dealers is a Ford Motor Company initiative that recognizes and honors dealer principals who have made an extraordinary commitment of their time and resources to help improve the lives of others by providing support for countless meaningful causes.
Ford's most recent dealer giving survey, which coincided with the Salute to Dealers announcement, showed that a sample group of 70 Ford and Lincoln dealers reported donating $4 million and more than 41,000 volunteer hours to local causes and non-profits in 2022. Most say they are driven to make a difference in their communities because giving is a part of their dealership tradition.
Now in its 23rd year, Salute To Dealers was founded by Edsel B. Ford II and is championed by Henry Ford III.
"I am honored to recognize our dealers for all they do to support communities across the globe every day. Their efforts make such a positive impact and provide hope to so many. Their willingness to help improve the lives of those in need is truly amazing," Ford said.
Dealers from around the globe were nominated for the 23rd annual award. From this group, a panel of judges selected the Honorees based on the dealers' individual activities, length of participation and personal motivation. In recognition of the Honorees' service to their communities, Ford held a reception on Jan. 26, preceding the annual National Automobile Dealers Association Show in Dallas, Texas.
In further recognition, the honorees receive an exclusive painted portrait featuring a montage of their philanthropic efforts and involvement in their communities. Copies of the portraits will be on display in in the lobby of Ford's World Headquarters in Dearborn, Michigan, for year-round viewing. Once again, this year, Ford Motor Company Fund is donating $10,000 in the Honoree's name to a charity of their choice.
Ford's 2023 awards recognize the following dealers for their generosity and commitment to their communities:
Kevin Whitcraft
RMA Cambodia - Phnom Penh, Cambodia
Kevin Whitcraft demonstrates a commitment to Corporate Social Responsibility which improves the lives and communities of RMA Group employees and customers.
Kevin's dedication to Cambodia's development has occurred over many decades through years as a war-torn country to one of peace and rapid economic development. His comprehensive approach to good corporate citizenship includes pioneering investments in the automotive industry, improving quality of life in rural communities, educational access and upskilling, environmental clean-up, emergency relief and social development.
CSR initiatives which have profoundly impacted others include food aid during floods, donations of ambulances for the Cambodian Red Cross and donations of Vaccine Carriers during COVID. Beyond emergency support in times of crisis are educational programs which bring lasting effect by way of long-term employment and economic opportunity. Such support has included providing required books and other learning materials in remote areas of Cambodia and working with Polytechnic Institutes throughout the country to provide mechanical and automotive training facilitated by the dealership's management and service technicians. Dealerships also provide funding for training facility renovations, vehicles used in the training sessions and work study internships at dealerships. Upon graduation, students apply their newfound skills through employment offered by the dealership and the Ford Assembly Plant in Cambodia.
Through the planning and execution of these and countless other social relief efforts, Kevin Whitcraft has displayed a true passion for helping others who need it most.
Richard J. Bazzy
Richard Bazzy's Shults Ford - Pittsburgh, Pennsylvania
Richard Bazzy, a multi-location Ford dealer in Pittsburgh is actively involved and well known throughout the city for his far-reaching charitable endeavors and selfless generosity. His primary vision is to leverage his good fortune to create a life worth living for as many people as possible.
His focus is not on one or two organizations as beneficiaries, but to make his vision possible, on a broader scale and a more personal basis, affecting as many people as he can. To help accomplish this, he has leveraged his relationship with Audacy, a radio platform in Pittsburgh, using radio-thon formats. This has allowed his message to reach millions of listeners and gives him access to a wide range of charitable organizations. He established the Get Marty + Bazzy fund, with his daughter, to help identify specific needs and solutions. Whether it's a turkey on every table for Thanksgiving with his annual Turkeython, or a present under the tree for every child with Yes, Pittsburgh, There is a Santa, each venture has been created with one goal in mind, to help move peoples' lives forward.
Learning and educational initiatives have also been brought to life through Bubba and Bazzy's Backpack Brigade and The Shults Ford Scholarship Fund. From sponsoring annual events to meeting the daily needs of individuals, Richard's vision is not just about selling and servicing vehicles, but to make a difference in peoples' lives and to create lives that are worth living. It is Richard J. Bazzy's ability to help others, without thinking twice, that makes his employees proud and excited to be a part of his organization. His leadership and community spirit are both admirable and contagious.
Stephen Chipman
Birchwood Ford - Winnipeg, Manitoba, Canada
Stephen Chipman's kindness and thoughtful generosity demonstrate his commitment to helping others and giving back. He is driven by the words of his father – the winners of this world are those that give.
His efforts are centered on volunteering to assist disadvantaged and marginalized people in his community. One of his greatest passions is his involvement as the coordinator for the Immaculate Conception Drop-in Centre, which provides free weekly meals to underprivileged children and adults. Stephen and his wife have served hundreds of meals each Sunday for the past two decades. He is also actively involved with other drop-in centers that offer a warm environment for children and youth to belong, play and learn.
Gonzaga Middle School was opened thanks in part to Stephen's inspiration, compassion and generosity. This faith-based middle school strives to empower low-income, vulnerable youth by providing a holistic approach to education aimed at breaking the cycle of poverty in underserved community areas in Winnipeg. He currently serves on the executive committee and as a board member for the school.
Stephen is also an active member of the United Way Winnipeg Advisory Council and is responsible for helping to raise significant funds for community outreach programs. Through his leadership, nearly all his employees participate in the annual United Way campaign, recently raising significant funds for the Winnipeg chapter. These and numerous other charitable endeavors typify Stephen Chipman's personal service and dedication to the Winnipeg community.
Carlos Costabeber
Superauto Comércio de Veículos - Santa Maria, Rio Grande do Sul, Brazil
Carlos Costabeber's positive impact on his community runs deep and wide evidenced by the breadth and scope of his generosity and compassion. He established and became president of an organization that addresses the social, environmental and technological challenges facing his community.
His personal involvement includes volunteering with an organization that provides support for children with special needs. Its mission is to defend the rights of the disabled and promote improvement in the quality of life through actions that develop personal skills and potential. Work there included the renovation and construction of new facilities, including a dining room and kitchen, and creating a much-needed water filtration system. Costabeber also initiated a multi-faceted campaign that raised awareness and resulted in the reallocation of tax monies to charitable causes, helping to assist those in need with these funds.
He also led an effort to repurpose thousands of sets of usable military uniforms, by cleaning and dyeing them, then distributing them to marginalized citizens in the Santa Maria region. Costabeber also negotiated with the federal government to secure needed resources to build a biosecurity research laboratory for the local university. The laboratory is essential to the ongoing public health of the community. It is these and numerous other causes supported by Carlos Costabeber that typify his impact and commitment to make his community a better place to live.
Marsha McCombs Shields
Red McCombs Ford - San Antonio, Texas
Marsha McCombs Shields is a dedicated leader and community advocate as shown by her deep-rooted commitment to the many causes she supports. Her family foundation provides significant financial resources to a myriad of causes including educational scholarships, youth athletics, faith-based community services and medical research.
Her dealership's long-running support for the San Antonio Police Department Blue Santa Program, helps to serve thousands of needy families a year in the San Antonio area. Employees, customers and community members use her dealerships as drop off points for toys that will go to children in need. After collection, the toys are given to local police officers who then deliver them to deserving children. Starting as a volunteer, Marsha now serves on the board of a cancer center where she personally donates and raises outside funds for research and patient care. She is also a vocal spokesperson for cancer prevention and education, supporting the institution with her time and leadership.
As a former Girl Scout, Marsha still meets with local troops regularly, teaching them about her business and encouraging and strategizing new ways to market and sell their cookies. Her passion for helping others also includes collecting food and clothing for sheltered families and securing funds to help families of wounded warriors that are receiving treatment at a local military hospital. Marsha's generosity and willingness to commit time, ideas and resources make her an extraordinary asset to the San Antonio community and a wonderful example to others.
Steven D. Watts
Town & Country Ford - Bessemer, Alabama
Steven Watts is actively engaged with philanthropy, through the dealership and on a personal level, continually finding ways to give back to his community, with a focus on organizations that benefit children and their families.
Through his decades-long partnership with Habitat for Humanity, Steven and his dealership team work tirelessly building homes for local families in need each holiday season. His financial and personal commitment extends to numerous other organizations including one that serves seriously ill children and their families by providing no-cost services that allow life to be easier during difficult times. The Children's Harbor offers patients and their families a place of respite and comfort where they can be themselves and connect with others with similar diagnoses.
Steven's support also extends to local homeless shelters which provide necessary food and other resources to those in need. Other examples of his support include a local mission that provides transformation services and mentoring to the homeless and a crisis center that serves the unmet needs of those requiring mental health services. Services provided promote emotional health and coping skills to help improve the individual's sense of self-worth. Steven Watts' commitment to and support of these and many other charitable endeavors offer unparalleled hope and optimism to those who need it most.
About Ford Motor Company
Ford Motor Company (NYSE: F) is a global company based in Dearborn, Michigan, that is committed to helping build a better world, where every person is free to move and pursue their dreams. The company's Ford+ plan for growth and value creation combines existing strengths, new capabilities and always-on relationships with customers to enrich experiences for and deepen the loyalty of those customers. Ford develops and delivers innovative, must-have Ford trucks, sport utility vehicles, commercial vans and cars and Lincoln luxury vehicles, as well as connected services. Additionally, Ford is establishing leadership positions in mobility solutions, including self-driving technology, and provides financial services through Ford Motor Credit Company. Ford employs about 176,000 people worldwide. More information about the company, its products and Ford Credit is available at corporate.ford.com.
Related Articles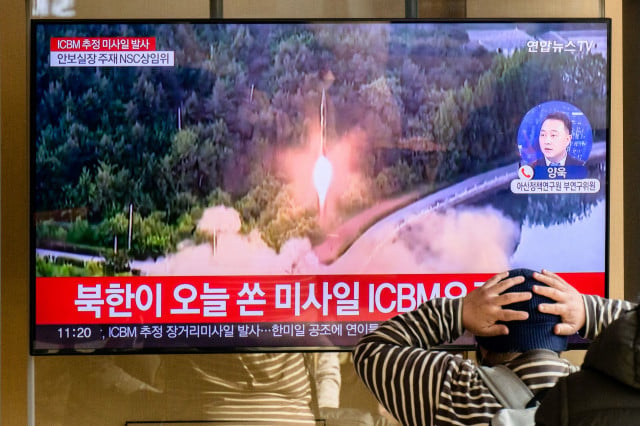 November 22, 2022 10:49 AM