Foreign brands dominate the coffee market in Cambodia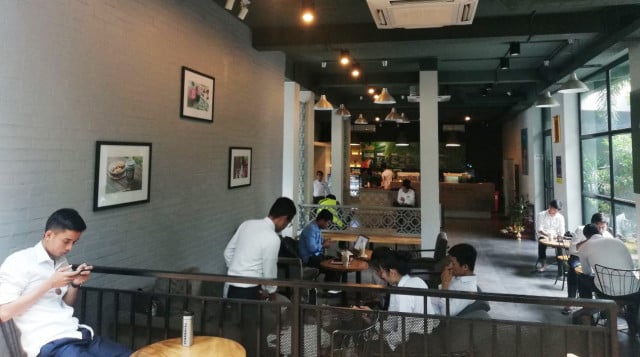 Phoung Vantha
July 28, 2019 5:01 AM
Despite transforming into a coffee consuming country, Cambodia, however, still has a hard time keeping up with the demand for coffee beans

PHNOM PENH--Over the past few years, coffee drinking culture has surged in an increasingly urbanized Cambodia. Streets in Phnom Penh, the capital city, are dotted with coffee carts and shops that offer customers not just drink choices but also space for socializing and making business deal.

"I come here not only to drink coffee but also to meet my customers. It has good environment and service," Ngoeurn Ngai, a sales manager of a local firm, said while hunching over his laptop in a corner inside Café Amazon, a Thai-based coffee franchise.
The market is getting busier these days with the local brands feeling the squeeze from the foreign competitors. Leading in the field are Thai-based coffee brands.

There are approximately 15 of them that have spread out across Cambodia, said Surachet Maneepong, a commercial official at the Thai Embassy in Phnom Penh.
"Many Cambodian business owners purchase Thai coffee franchises because they are very well recognized by most Cambodians, and they can provide very good quality products with reasonable price," Surachet said.
Sonchai Aungsatitanan, the representative of Thai-based Chaodoi Coffee, said his company currently has seven outlets in the capital Phnom Penh, Battambang, Banteay Meanchey, and Siem Reap provinces. He said he plans to add five more – four in Phnom Penh and one in Siem Reap – in the near future.
"Despite the fact that the coffee business is becoming more competitive, it is also getting better. We are quite sure that our coffee taste will satisfy customers," he said.
Cambodia was not known to have a strong coffee drinking tradition until recent years. But the country's steady economic growth during the last decade has fueled a new consumerism culture, where foreign coffee brands have become rather appealing for many Cambodians, especially affluent urbanites. Despite transforming into a coffee consuming country, Cambodia, however, still has a hard time keeping up with the demand for coffee beans.
Yang Saing Koma, an agriculture expert, said Cambodia's annual harvest of coffee beans is just around 300 tons, mostly Robusta variety, while more than 5,000 tons of coffee beans are imported from outside each year. That is, he said, just a tiny fraction of the one million tons that neighboring Vietnam produces annually. Thailand and Laos also produce over 30,000 tons each per year respectively, he added.
"More than 90 percent of the coffee sold in Cambodia is imported from many countries, including Vietnam, Laos, and Thailand.

Some Cambodian coffee business owners see the influx of foreign coffee brands as a threat to local entrepreneurs.
One of them is Song Sin, the owner of Bou Sra Café which sells organic coffee. He said he faces a tough competition from foreign franchises, partly due to the higher cost in producing the organic coffee he uses at his shop.
"More importantly, most of Cambodian people like to drink coffee based on the brand rather than on its taste," he said.
Jiranun Wongmongkol, president of RCG Retail (Cambodia), a local partner of Thai café chain Inthanin Coffee, said the company was drawn to Cambodia by several reasons – the country's economic growth, increasing middle class population, and the changing lifestyle of young Cambodians who want to experience foreign coffee products.
She said the company now has five coffee outlets operating in Cambodia and plans to increase them to 100 in the coming years. She said her company has come a long way before reaching the point where it is right now.
"To build up your own coffee brand is not an easy work," Jiranun said.
"You need to invest a lot of money, find a standard taste for your coffee which can be acceptable for people. It is unlike what people say running coffee business is easy to get money because it is just like selling boiling water," she added.
Chan Kry, Cambodian owner of BINGO Café, a local brand, said lack of experience and knowledge about coffee products are part of the problems local coffee businesses are having in competing against foreign brands.
He said he is concerned about being edged out by foreign competitors. He suggested that the government help local coffee investors with financial support and capacity building so that they are in a better position to compete against franchising coffee businesses.
"The market will only have a greater imbalance between Khmer and foreign coffee unless the government does something about it," Kry said.
Ky Sereyvath, an economic analyst, said he sympathized with local coffee business owners but added that, instead of asking for the government to help, they need to up their game plan in order to stay afloat.
"Improving the product quality and the environment is the best way to compete. When your product is good with branding, the customers will buy your products," Sereyvath said.
Related Articles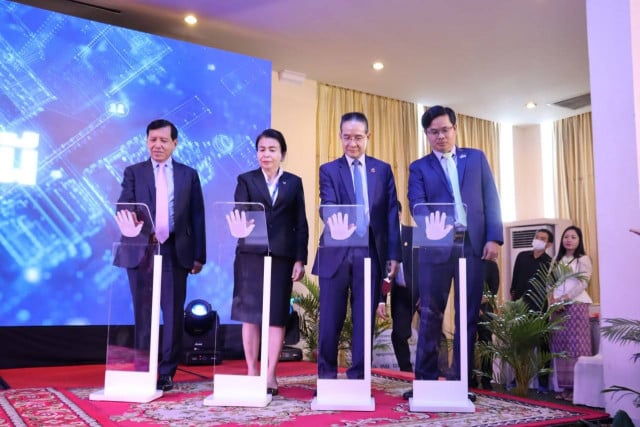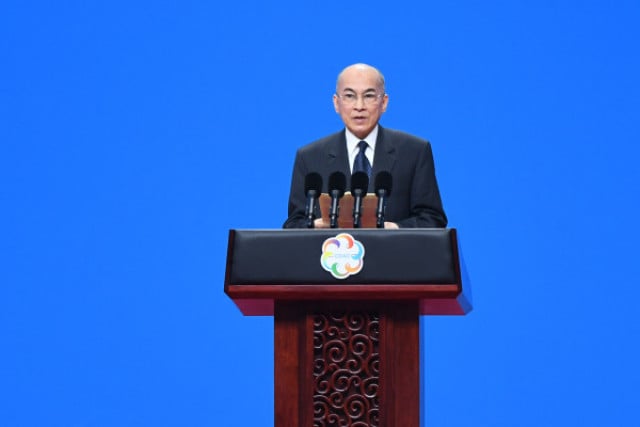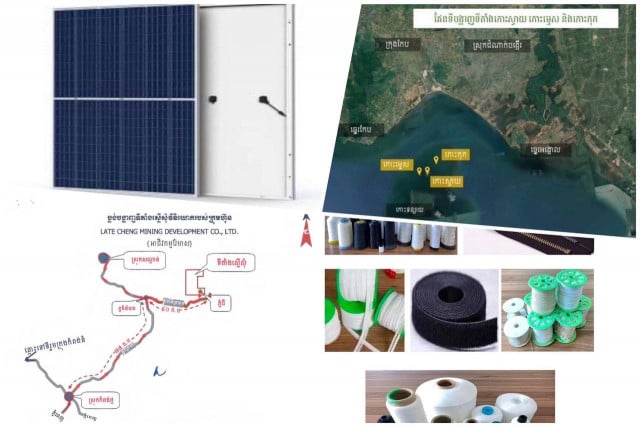 September 1, 2022 8:41 PM