Foreign investors seen flocking to Cambodia and Vietnam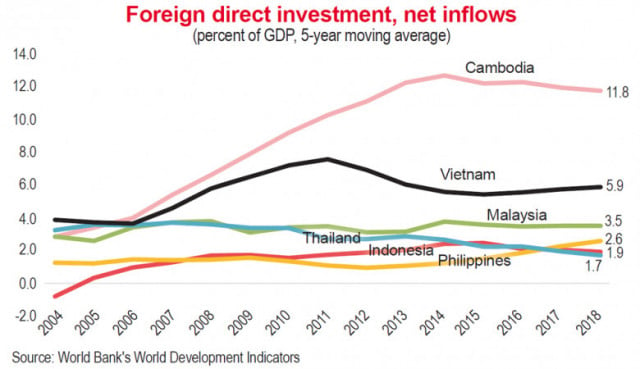 Thmey Thmey
September 10, 2019 1:45 PM
World Bank reportedly tells Indonesian president that neighboring countries have 'more welcoming' investment climate

PHNOM PENH - Cambodia and Vietnam have become more attractive foreign investment destinations than Malaysia, the Philippines, Indonesia and Thailand, the Jakarta Post reported Tuesday.
Foreigner investors are attracted by "deregulation and policy solutions" in the two countries, the Indonesian daily said, citing a World Bank presentation.
The report said net foreign investment inflows as a percentage of GDP were included in the presentation — made to President Joko "Jokowi" Widodo last week.
These clearly showed Cambodia and Vietnam as the most popular investment designations among the six ASEAN countries since 2006.
"Businesses are moving out of China but are not coming to Indonesia because Indonesia's neighbors are more welcoming," the presentation reportedly said.​
Related Articles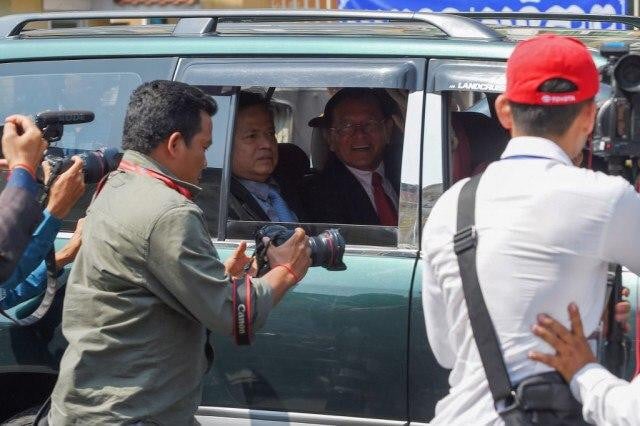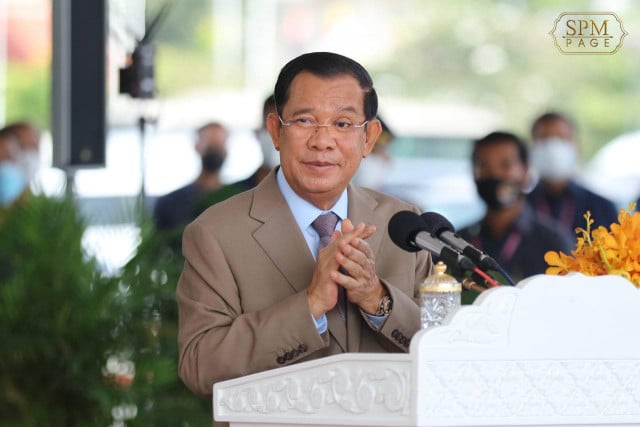 November 17, 2021 2:33 PM