Forest Activists: Government Reluctant to Preserve Cambodia's Forests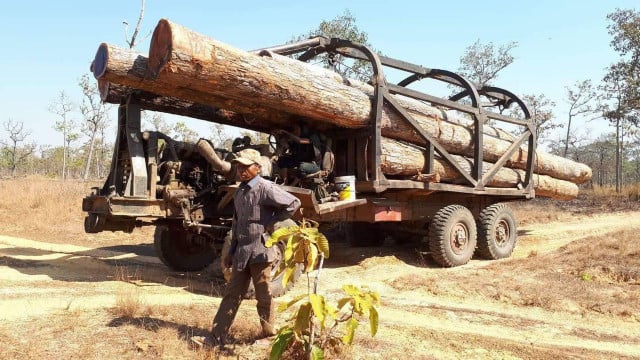 Phoung Vantha
September 4, 2019 10:31 AM
Environmental groups, NGOs and a youth organization have signed an open letter urging the Cambodian government to increase efforts to protect forests in the country.

In the letter, they mention how concerned they are about the loss of the last remaining forested areas and the fact that the Cambodia government, they note, "remains reluctant to protect the forest."
"The government does not shut down the sawmills and other timber-processing facilities across the country even though Cambodia does not have any plantation that can offer wood for the sawmill and timber processing industry," the letter said. "So those sawmills and the timber processing industry have to cut the rainforest."
The signatories also claim that the government still allows license permits, permits of conveyance and timber export licenses for transportation and export of forest products, which make it easy for logging companies to continue cross-border smuggling.
Forest activist Heng Sros said Wednesday that the group will soon submit a petition to the Ministry of Agriculture, Forestry and Fisheries and to other relevant ministries, asking the government to shut down sawmills and timber-processing facilities nationwide. So far, he said, "[w]e have collected the thumbprints and signatures of around 200 students, monks, and people."
"I'm asking for around 2,000 thumbprints, and then we'll submit it to the government," Sros said, adding that he also plans to deliver the petition to the European Union.
The Cambodian government recently announced national resource-protection initiatives, cancellation of permits for the transportation of timber out of land concessions, and license cancellation for companies failing to follow the law and the terms of their contracts.
The National Committee for Prevention and Crackdown on Natural Resource Crimes has recently taken action to suppress forest crimes, which included the arrest of two tycoons and the seizure of around 200 illegal wood transports.​ ​
​
Related Articles