Forest Rangers Tasked with the Impossible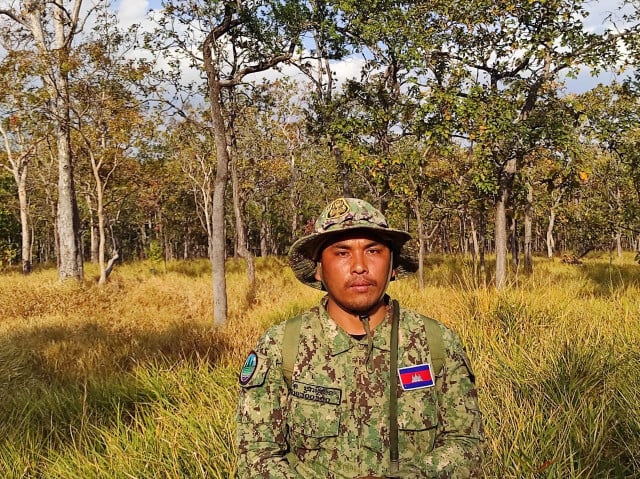 Po Sophea and Loeung Sophany
February 9, 2021 10:25 AM
With threats in the form of poachers, loggers—often with powerful backers—infrastructure development and private enterprises, Cambodia's forest rangers struggle to preserve the nation's natural resources.
PHNOM PENH -- Mah Faielin's daily duties as a forest ranger often bring him close to danger as he patrols Sre Pok Wildlife Sanctuary in Mondulkiri Province. For 12 years, Faielin has been part of a small team defends Sre Pok's bountiful natural resources against illegal loggers, poachers and land encroachment.
The prospect of facing guns and traps remains a daily concern for Faielin, but that doesn't stop him from donning the forest ranger's dark green uniform each day and heading out into the national park.
"When I'm patrolling, I don't know what dangers I will face, but many offenders are armed with weapons, so it's important for our safety and mental wellbeing that we have enough protective equipment," said the 29-year-old ranger.
In any given month, Faielin and his colleagues patrol the forest for 16 to 20 days at a time, as they try to defend the 372,971 hectare protected area and the ecosystem it houses.
Sre Pok Wildlife Sanctuary has previously enjoyed a thriving population of banteng—a species of cattle native to South and Southeast Asia that has been listed as endangered by the International Union for Conservation of Nature since 2008.
In 2010, World Wildlife Fund for Nature (WWF) estimated 1,911 individual banteng were living in Sre Pok Wildlife Sanctuary, but this had dropped to just 371 by 2020, representing a decline of 72 percent. Similarly, over the same period, Sre Pok's population of red muntjac—a species of deer—dropped 52 percent while the number of wild pigs living in the sanctuary dropped by 18 percent.
"During the monitoring period (2010-2020), the rate at which ranger patrols on foot and motorcycle encountered and removed snares and other such lethal wildlife traps increased over a hundredfold from 0.04 traps per 100 kilometers patrolled in 2010 to 6.46 in 2020," wrote WWF in a recent report.
"The decline rates highlighted in the report is a wake-up call for us all, but presents us with a unique opportunity to reverse the declining trends," said Neth Pheaktra, spokesperson for the Ministry of Environment.
Poaching Not the Only Problem
But while poaching and snaring were both listed a serious concern by WWF, the report also noted that infrastructure development, illegal forest encroachment and the degradation of Cambodia's forests formed an "increasing trend of threats."
Back in April 2017, WWF sounded the alarm over 13 mining licenses that had been granted in Mondulkiri Province, many of which had been granted in the province's protected areas—including one in Sre Pok Wildlife Sanctuary.
More recent satellite data has shown the extensive tree cover loss that has surrounded mining concessions and economic land concessions, both of which have sprouted up inside Sre Pok Wildlife Sanctuary and along its borders. The ecological destruction is likely linked to the declining populations of endangered species and the best efforts of forest rangers like Faielin are unlikely to be enough.
On his feet from dawn until dusk, Faielin said that when the day ends, his team will search for a good spot to set up the hammocks where they sleep.




Having spent the last 12 years walking hundreds of kilometers, Faielin has—in his time as a forest ranger—seen a wide variety of crimes, from deforestation to the poaching of endangered animals.
The sheer volume of destruction he has seen Sre Pok endure in that time has affected him emotionally and he said he felt nostalgic for the condition the national park used to be in.
"Nowadays my colleagues and I are still trying to fulfil the duties of a forest ranger and pay respect to the natural resources by protecting them, we do this for our families, our communities and for all Cambodian citizens," he said.
Cambodia's Illicit Logging Industry
But despite Faielin's dedication, there are forces more powerful than poachers that lurk among Cambodia's national parks. Illegal logging has blighted Cambodia for decades, with numerous tycoons accumulating wealth and power through their control of lucrative timber empires.
In June 2015, NGO Forum—a consortium of NGOs in Cambodia—published a 101-page report that focused on the widespread environmental destruction throughout Cambodia's northeastern provinces, all of which they were able to trace back to Oknha Try Pheap.
Pheap maintains close ties to Prime Minister Hun Sen and wields significant influence on account of his timber-fueled wealth, but—on Dec. 9, 2019—was accused by the US Treasury Department of building "a large scale illegal logging consortium that relies on the collusion of Cambodian officials, to include purchasing protection from the government, including military protection, for the movement of his illegal products."
Using Magnitsky sanctions, the US government banned all US businesses—including financial institutions—from dealing with 11 companies that they stated were owned or controlled by Pheap. The timber tycoon also had any assets held in the US frozen and neither he nor his family are eligible for visas to the US in accordance with the Global Magnitsky Act.
Nevertheless, international targeted sanctions may rein in some of the most egregious excesses of those profiting from illegal logging, but they do little to make the day-to-day lives of environmental defenders any easier.
Activists Under Fire
And while the Ministry of Environment, who in January 2021 organized a tour of Sre Pok Wildlife Sanctuary for journalists, have championed the work of forest rangers like Faielin, the government has repeatedly harassed and jailed environmental activists across the country.
On Feb. 24, 2021, five activists from the now-outlawed environmental group Mother Nature will stand trial in Phnom Penh, accused of incitement. Just last week, on Jan. 5, 2021, a group of five environmentalists—including award-winning activist Ouch Leng—were arrested in Kratie Province while raising awareness about deforestation. The five were released on Jan. 8, but remain under court supervision.
Despite ostensibly sharing the same goal of defending Cambodia's environment and preserving natural resources, the government often finds itself at odds with activists, leaving forest rangers to cover more ground with less support.
Pen Pheaktra, director of Sre Pok Wildlife Sanctuary, noted the sacrifices made by forest rangers in Cambodia, but added that it's very much a part of the job.
"When they are on patrol, they face cruel crimes and it is dangerous, because perpetrators have weapons and are willing to use them against forest rangers," Pheaktra said.
"If the perpetrator has a weapon and the forest ranger doesn't have anything to hand it would be hard and very dangerous. However, our forest rangers will never give up," he added.
Starting work as a forest ranger in 2009, Faeilin said he never feels like giving up on his work and added that his love for nature outweighed his fear of the many dangers he faces.
"For me, as a forest ranger, it's very worthwhile," he mused. "Working with nature all these years—and although we have faced many obstacles, we still hope that we contribute to the elimination of wildlife crime and illegal logging in Sre Pok."
Related Articles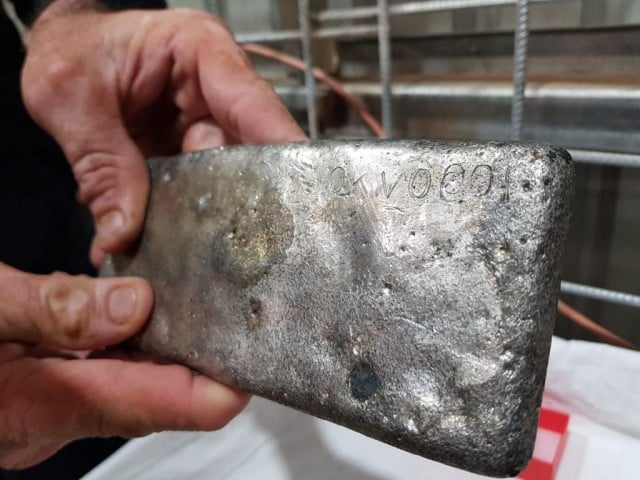 February 7, 2022 11:31 AM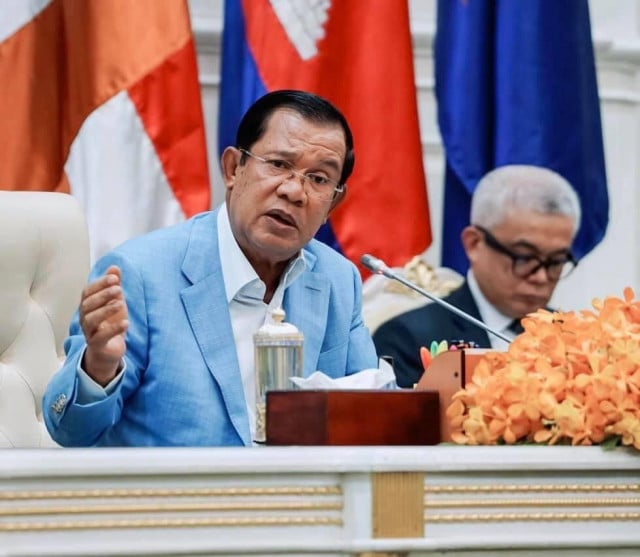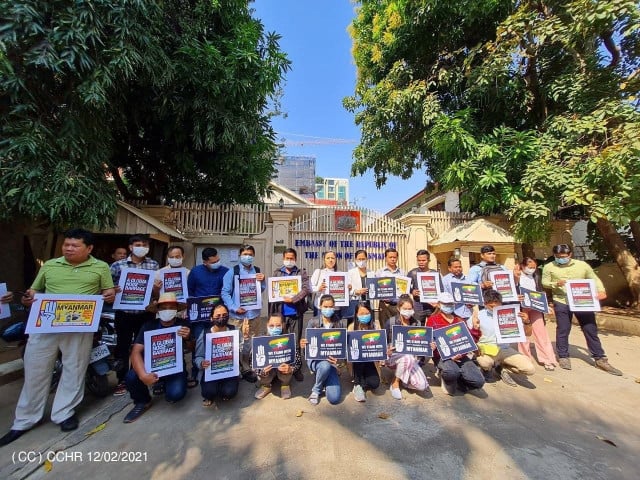 February 12, 2021 12:46 PM