Former CNRP Lawmaker Pushes Ahead with New Political Party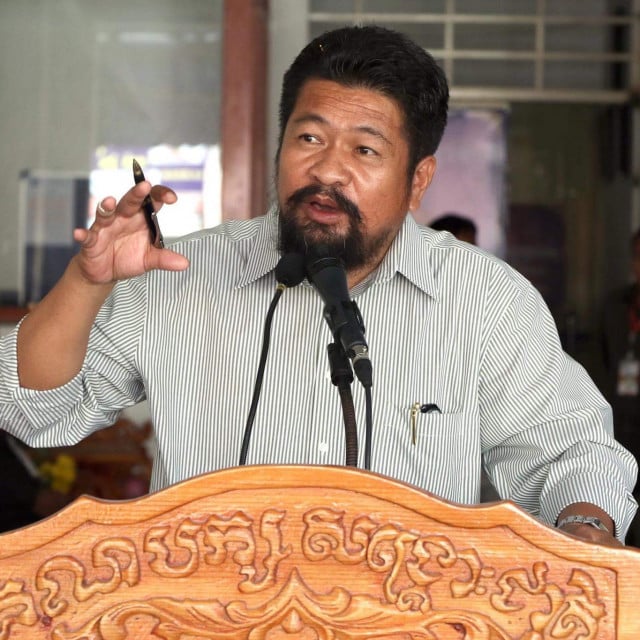 Mao Sopha and Phoung Vantha
January 26, 2021 1:05 PM
The Cambodian Reform Party will contend in the upcoming election, according to Ou Chanrath—a former CNRP politician, but doubts remain over the chances of opposition parties new and old against Prime Minister Hun Sen's onslaught.
PHNOM PENH--Former Cambodia National Rescue Party (CNRP) lawmaker Ou Chanrath announced plans for his newly formed Cambodian Reform Party to challenge the ruling Cambodian People's Party (CPP) in the coming elections.
Chanrath, who underwent "political rehabilitation" and finally saw his political rights reinstated in March 2019, said that he is still discussing with other former CNRP members who have been "rehabilitated."
"We will submit our request to the Ministry of Interior either late-January or early-February 2021, our group is just preparing the documents now," he said.
The newly formed Cambodian Reform Party came into being, Chanrath said, because the top leaders of the CNRP—including Kem Sokha, Sam Rainsy and Mu Sochua—have no current path to partake in Cambodian politics.
Kem Sokha remains on trial for treason following his arrest in 2017, with Prime Minister Hun Sen hinting that the trial may last until 2024—a decision widely-regarded as politically motivated to prevent Kem Sokha from competing in the 2022 and 2023 elections.
Rainsy and Sochua both remain in exile and each has attempted to return to Cambodia but were barred from boarding flights bound for Phnom Penh, having their Cambodian passports revoked and no visas to enter the country.
As such, Chanrath said that there is little chance of the CNRP being an active force in the upcoming elections.
"We are strong enough to compete and we will compete very hard, we will do our best," said Chanrath.
"If Kem Sokha or Sam Rainsy are able to find a way back into politics before the next elections, then we will find a way to work with them," he added, explaining he would prefer to see a large unified opposition.
A Scattered Opposition
Three parties have so far been launched by former CNRP lawmakers: the Khmer Will Party created by Kong Monika, the Khmer Conservative Party created by Real Camerin and the Cambodian Nation Love Party created by Chiv Kakada.
When asked why he had not joined the other existing parties established by former CNRP members, Chanrath explained that many of these parties were formed when he was still forbidden from being involved in politics.
He declined to say who else was involved in the Cambodian Reform Party, but suggested that it involved senior CNRP figures.
"Most members of our groups have rejected offers to join a range of other parties, but they rejected as they didn't want to be associated with parties that weren't so well-known," Chanrath said in a phone interview.
Although he was the initiator and pushed for the formation of the new party, he denied that he would become its leader, instead opting to give other politicians a chance to lead the opposition against Hun Sen who has been in power for 36 years.
However, the fact that the ex-CNRP lawmaker formed a new party did not signal a break away from the former opposition party's values, but rather a disagreement on requests political rights to be reinstated coupled with the stress of their leader Kem Sokha remaining on trial and Sam Rainsy remaining in exile, said social analyst Seng Sary, who said that he believed that Chanrath would reunite with the CNRP leadership if possible.
Sary then gave three points for the opposition party: Send an official letter to Hun Sen to discuss the political situation and potential solutions. Rainsy and other officers of the CNRP have to find a way to come back to Cambodia, he said, but added that the CNRP needs to find a young generation who can inherit their political momentum—lawmakers such as Chanrath are already quite old so they have no time to wait.
He noted that none of the new parties would be formed without the government's approval and although it remains the political rights guaranteed by the constitution, there was no guarantee of success.
"It's very hard for a new party to gain support from the people—Kem Sokha spent nearly 20 years building his political reputation through the Cambodian Center for Human Rights, that helped his Human Rights Party, but he still only won three seats," explained Sary.
He went on to say that the CNRP would need a new strategy if it were to find its way back into the political arena.
"Divide and Conquer"
Deputy leader of the CNRP Mu Sochua condemned the tactics of Hun Sen that she said were making the formation of new parties necessary.
"Hun Sen's ultimate goal is to remain in power as long as he can—physically or mentally—and then transfer that power to his eldest son," she said from exile in the United States. "His strategy is to eliminate his main and real opponent: the CNRP in its totality."
She accused Hun Sen of working to divide and conquer those who dared to challenge his long-term rule by dissolving the CNRP and amending the law to prevent ex-CNRP leaders from returning to politics only when pardoned.
"The pardon comes from King Norodom Sihamoni, but must go through the government, so it is Hun Sen who decides who can return to politics—this is why he encourages CNRP lawmakers to create new parties, those who did and competed in the 2018 elections got less than 0.1 percent of the votes," said Sochua, who warned that more parties would split the opposition to Hun Sen's ruling party.
"They're targeting our base, but our base would rather go to prison than defect," she said. "They know how to calculate: that unity brings a real challenge. They know the values of democracy."
She went on to suggest that these newly formed parties allow Hun Sen to argue against critics and claim that Cambodia is a genuine multi-party democracy, despite the evidence. This is why, she said, the CNRP has refused to join a coalition of opposition parties.
"The scene is already set for the next elections. Unless the international community wakes up now from their 'We will monitor the situation' diplomacy, then there will be a repeat of the 2018 elections with the CPP controlling the entire National Assembly," complained Sochua.
There have been rumors surrounding the National Election Committee regarding the timing of the 2022 commune elections, with some suggesting that the elections will be brought forward from June 2022 to February 2022.
Hang Puthea, spokesperson for the National Election Committee said that there had been no changes to the schedules and that commune elections will take place as mandated in 2022 and national elections in 2023.
Related Articles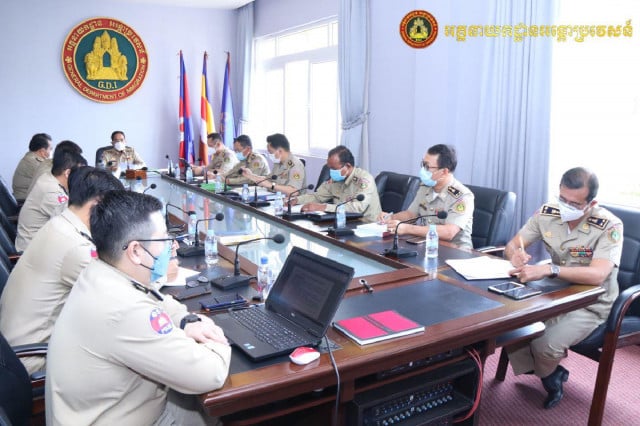 September 1, 2021 1:46 PM