Former Malaysian PM Muhyiddin slapped with additional money laundering charge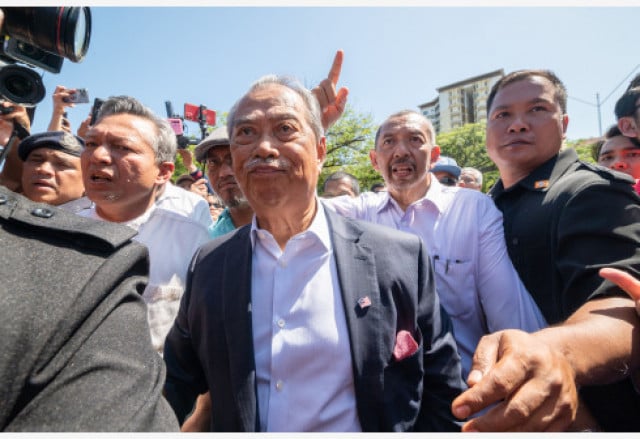 KUALA LUMPUR -- Former Malaysian prime minister Muhyiddin Yassin was slapped with a fresh money laundering charge on Monday, bringing the total charges he faces to seven.
Muhyiddin was alleged to have received 5 million ringgit (1.11 million U.S. dollars) in illegal proceeds from an investment company into his party's account, prosecutors said.
The 75-year-old pleaded not guilty to all charges.
Sessions Court judge Rozilah Salleh allowed the previous 2-million-ringgit bail which Muhyiddin had paid for his previous charges in Kuala Lumpur to be used as bail for the latest charge.
Last Friday, Muhyiddin claimed trial to six charges in the Sessions Court in Kuala Lumpur, namely four corruption charges and two money laundering charges involving several hundred million ringgit.
Muhyiddin, who served as Malaysia's prime minister for 17 months between March 2020 and August 2021, is chairman of the Perikatan Nasional (PN) coalition. (1 ringgit equals 0.22 U.S. dollar)
Related Articles