Former Opposition Leader Kem Sokha Officially Severs Ties with Sam Rainsy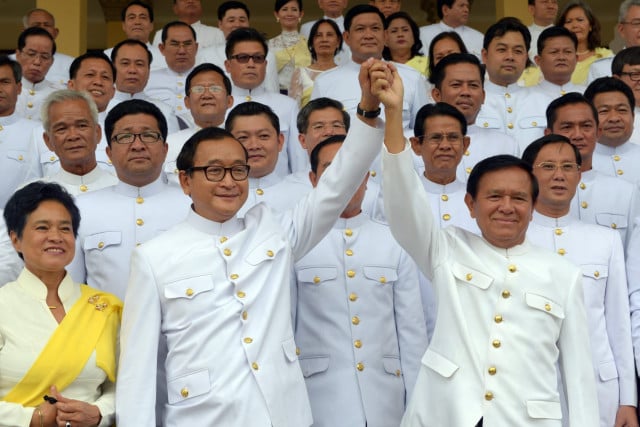 November 28, 2021 8:42 PM
Once part of the same political party, they no longer share goals, he says

PHNOM PENH--Former opposition leader Kem Sokha on Nov. 28 posted an official message on his Facebook page in response to the actions taken by his former party colleague, stating that Kem Sokha and Sam Rainsy were not the same.

"I have observed that until now, Sam Rainsy and his colleagues continue to use my name and photo in connection with their activities, and that, without my permission or support," he wrote in a message on his Facebook page.

In fact, Sam Rainsy and his colleagues have walked away from the opposition party's original principles and spirit of unity by creating various political movements and positions for themselves, Sokha said. Moreover, they have recently claimed that they would return to support or would support behind the scene, their old Candlelight Party, he said.

"Their actions show that Sam Rainsy and Kem Sokha are not the same because all these activities do not have my support," Sokha said. "I call on Mr. Sam Rainsy and the above group to stop abusing me by using my name and photo in connection with their political ambitions, which confuse the national and international public."

In 1995, Sam Rainsy founded the Khmer Nation Party whose logo was a lit, white candle on a blue background. Renamed the Sam Rainsy Party in 1998, the party merged with the Human Rights Party in 2012 to form the Cambodia National Rescue Party (CNRP). Charged with defamation and incitement in 2016, Rainsy left Cambodia. He resigned as CNRP president in 2017 and was replaced by Kem Sokha.

Sokha was arrested and put in jail in September 2017, and the CNRP dissolved by Cambodia's Supreme Court in November 2017. Sokha was put under house arrest in 2018, released from house arrest in 2019 and is now on trial for treason and espionage. Several members of the CNRP were or still are incarcerated.

In 2019, Rainsy announced he would be returning to Cambodia. While this did not happen, his announcement led to numerous arrests in the country.

According to a CNRP-USA's statement on Nov. 26, in the past and more recently, Sam Rainsy and his supporters have been using Kem Sokha's name and picture and the slogan "Sam Rainsy and Kem Sokha are one person."

The Candlelight Party on Nov. 27 held a convention, stating the goal of preparing for Cambodia's upcoming elections of 2022 and 2023. During the convention, Teav Vannul was appointed party president and Thach Setha, a former CNRP lawmaker, first vice president and acting chairman of the Candlelight Party.

"I would also like to confirm that I am not involved and not responsible for the activities of Sam Rainsy and the group," Sokha said in his message on Facebook.

In its statement, CNRP-USA said that, by supporting another party to promote themselves, Sam Rainsy and his allies have gone against the spirit of unity that Sokha had tried to maintain. This amounts to abandonment as well as deception, the statement read.






Related Articles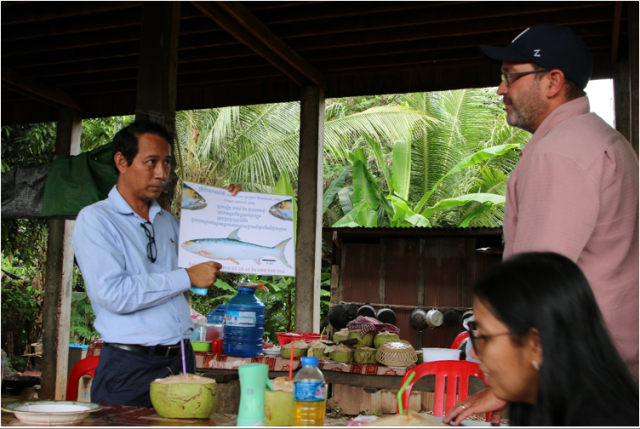 October 27, 2022 11:50 AM