Former Staff of the Great Duke Phnom Penh Hotel May Be Compensated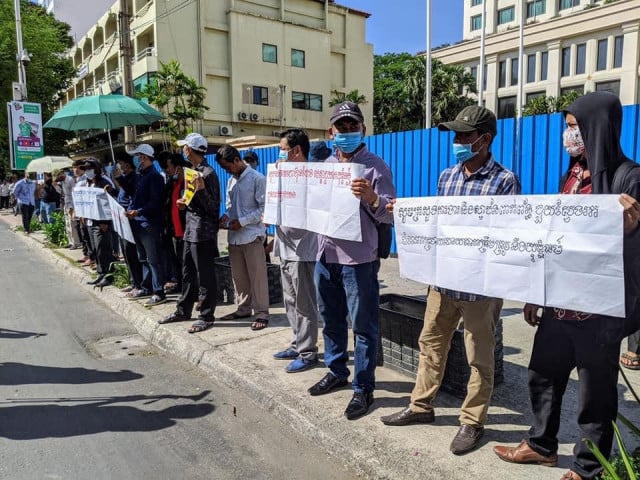 Phoung Vantha
May 21, 2020 12:43 PM
A government representative says they should be paid later this month

PHNOM PENH--The Ministry of Labor and Vocational Training on Thursday (May 21) told former employees of the Great Duke Phnom Penh Hotel that they should be paid next week.

Heng Sour, spokesman for the ministry, announced this when he met with former employees who were protesting on Mao Tse Tung Boulevard in front of the hotel that shut down last December.

"Please brothers [staff]: Relax because the ministry is working hard to solve the [compensation issue]…in the coming week," he said. "[T]he ministry will work with the hotel owner later."

Located in the building that was previously the Hotel Intercontinental Phnom Penh, the Great Duke Phnom Penh Hotel shut down last year on Dec. 31, claiming bankruptcy.

Former employees have demonstrated in front of the building, saying the former hotel owed them back pay. For the eight time, a former employee made an appeal on Thursday (May 21), asking for the employees to receive compensation including seniority benefits, late notice of termination and unused vacation-time payments.

Sour said that the ministry would look at the list of former employees and work to resolve payments by next week. He did not explain who would provide the funds but mentioned that the first step would be to contact the hotel owners and other sources so that former employees could be paid.

Touch Kosal, former president of the hotel's staff union, said that there are 152 former employees whose compensation due totals about $320,000.

He said that, if the ministry does not fulfill its promise, those former employees will continue to protest in front of Prime Minister Hun Sen's house.


Related Articles