Four Arrested Smuggling Drugs to Sihanoukville Quarantine Center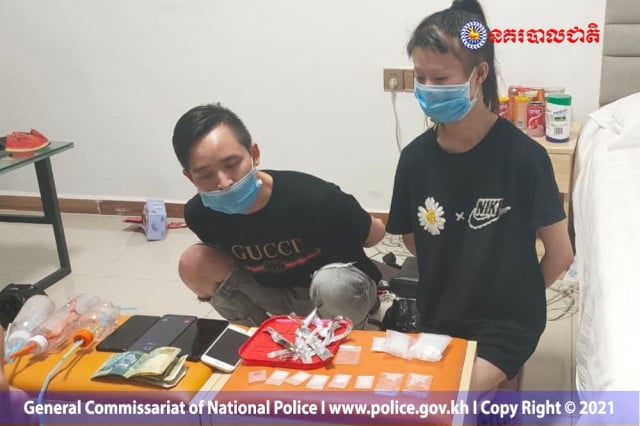 Lay Sopheavatey and Phoung Vantha 
March 10, 2021 9:35 AM
The suspects, Chinese and Vietnamese, reportedly hid methamphetamine and other drugs in noodle pots, hoping to smuggle them into quarantine facilities.
PHNOM PENH--Three Chinese nationals and a Vietnamese man were arrested by Sihanoukville provincial police on March 8 after they were found to be drug mules.
The four had reportedly planned to deliver drugs to a quarantine center in Sihanoukville, with methamphetamine and other illicit substances hidden in pots of noodles.
Zou Wugi, a 32-year-old Chinese man, Liu Hua, a 22-year-old Chinese woman and Gao Yahong, a 29-year-old Chinese man, along with Hoang Thi Manh, a 28-year-old Vietnamese man, were detained before they were able to deliver the drugs.
Police would not say which quarantine center the suspects were aiming to deliver to, but said that all four would be charged with drug offenses.
Provincial Police Chief Major-General Chuon Narin said he was currently preparing to have the four sent to court.
Just last week a Chinese national died in a Phnom Penh quarantine center and while authorities noted that he had tested positive for COVID-19, his official cause of death was listed as a drugs overdose.
The drug trade among Cambodia's Chinese community reached a peak in recent years, when Sihanoukville became a playground for Chinese investors whose billions of dollars transformed what was once an idyllic coastal town into a low-rent Macao.
Beach bars, local food stalls and the air of seaside tranquility were replaced with luxury resorts, Chinese restaurants and casinos.
The transformation became apparent around 2015 when an influx of Chinese nationals, replete with hefty investment portfolios, began arriving in Sihanoukville.
By 2017, $1.1 billion of the $1.3 billion invested in the city came from China—as did 1.2 million visitors, a figure that would jump to more than 2 million in 2018.
With the Chinese-owned casinos came crime of various forms; Kidnapping, extortion, murder, drug smuggling and beyond, until 2019 when Prime Minister Hun Sen—reckoning with both the public outcry and a concerned Chinese government—banned online gambling in August that year, setting off an exodus in Sihanoukville.
The General Department of Immigration estimated that some 400,000 Chinese nationals left Cambodia that year. International arrivals from China also took a steep drop, down to 1.2 million in 2019 and then—largely due to the COVID-19 pandemic—down to just 275,000 in 2020.
Although the COVID-19 pandemic has crippled international tourism, the drugs trade remains active. Many experts believe that the trafficking of drugs, people and wildlife may have even increased during the pandemic due to the constraints authorities face when dealing with transboundary crimes in a pandemic.
Earlier this week, authorities in Hong Kong found 52 kilograms of crystal meth stashed in babies' car seats that authorities say was worth more than $4 million and had originated from Cambodia.
Related Articles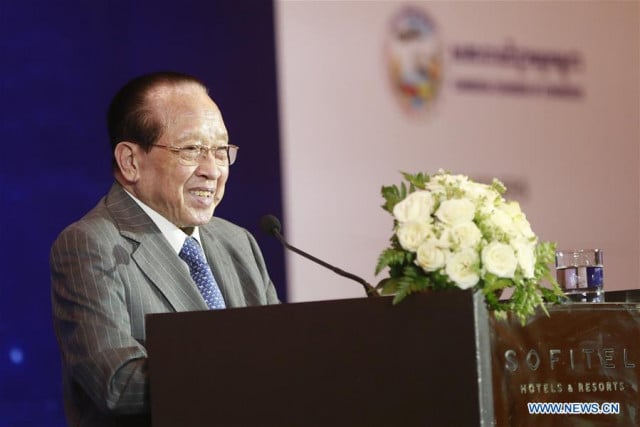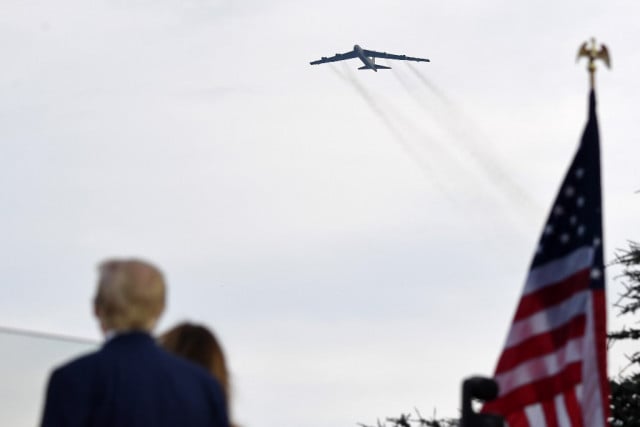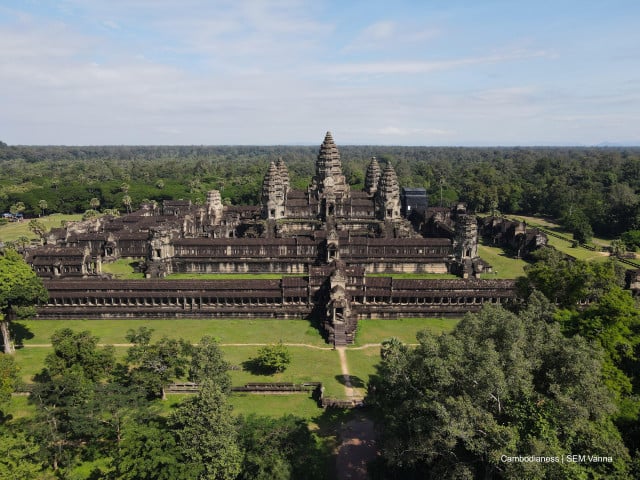 November 29, 2020 5:10 AM