Four Cambodian Peacekeepers Test Positive for COVID-19 in Mali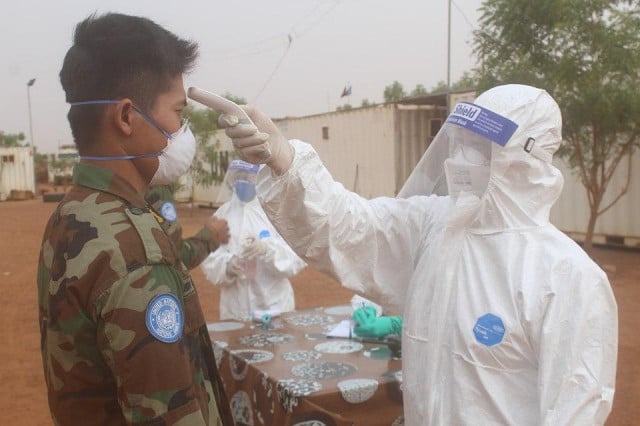 Phoung Vantha
June 2, 2020 9:34 AM
Less than one week since Major General Sar Savy died of the virus in Mali, four more Cambodian peacekeepers have tested positive for COVID-19.

PHNOM PENH--Four Cambodian military officers who were part of the United Nations (UN) peacekeeping force in Mali have tested positive for Coronavirus Disease 2019 (COVID-19) according to Sem Sovanny, director general of the National Center for Peacekeeping Forces.

Speaking with BTV, Sovanny confirmed that four more Cambodian blue helmets in Mali have contracted COVID-19. This comes less than a week after one Cambodian peacekeeper stationed in Mali died of the virus on May 29.

Sar Savy, who had risen to the rank of major general, was one of the 298 Cambodians currently serving in the UN's peacekeeping operation in Mali, but succumbed to COVID-19 after his mandate had ended, prompting an outpouring of grief in Cambodia.

Sem Sovanny could not reached for comment on the June 2, he said he is busy with a meeting.

Over 6,500 Cambodian peacekeepers including 338 women have been deployed since 2006. They have joined UN peacekeeping operations in nine war-torn countries, mainly on the African continent.


Related Articles
November 12, 2019 2:12 PM