Four Dead, One Injured in Preah Vihear as Landmine Explodes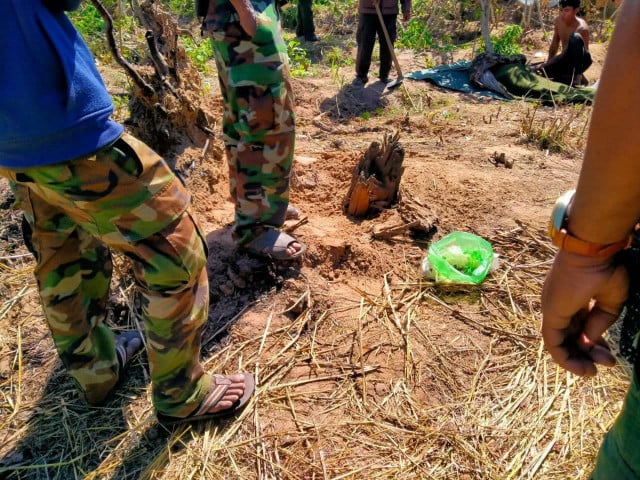 Three of those who lost their lives were Cambodian demining experts who had been attempting to remove the landmine when it exploded, killing the three and one villager while leaving a fourth deminer injured
PHNOM PENH--Three demining experts from Cambodia Self-Help Demining were killed in Sen Techas Village, Choam Ksan District, Preah Vihear Province on Jan. 10 while attempting to disarm and remove an unexploded landmine.
Sun Vong, 29, Ma Simet, 32, and 29-year-old Morn Chak were all killed in Preah Vihear Province while attempting to remove an unexploded piece of ordinance, while 26-year-old Y Pai was seriously injured.
Meanwhile, another villager was killed in the blast while clearing the land to plant cassava, Heng Ratana, president of Cambodia Mine Action Centre (CMAC) said.
"Currently, we have found all five bodies, four dead and one injured. Out of the four, one villager died in the same village with the distance about 5 kilometers, it's a coincidence," Ratana said.
In August 2021, the CNN hero called on the public to rescue the Cambodia Landmine Museum that has been forced to permanently shut down, having run out of money to pay its staff and maintain the facility, which has been closed most of the time over the last two years due to COVID-19.
The owner of the Cambodian Landmine Museum, Oeun Yeak, best known as Akira expressed his condolences for the loss of three demining experts.
Akira said that he cried as he traveled from Siem Reap Province to Preah Vihear Province—it was the first death of demining experts since he became the museum's president in 2008.
"It happened in the area of Mum Bei, where there was a landmine set as a trap. The deminers tried to dig up the shield and destroy it, but it exploded," he said, adding that his colleagues have been demining every year and that this operation took 25 days.
The loss of three of Cambodia's demining experts was met with an outpouring of grief, with US Ambassador, W. Patrick Murphy taking to Twitter to express his condolences to victims' families and colleagues.
"We are heartbroken to learn that today a landmine in Preah Vihear Province killed and seriously injured several courageous deminers from NGO, Cambodian Self Help Demining," Ambassador Murphy wrote. "We grieve this terrible loss and share condolences with their colleagues and family,"
Senior Minister and First Vice President of Cambodian Mine Action and Victim Assistance Authority (CMAA) Ly Thuch, issued a letter of condolences saying that he wished to pay his highest gratitude and condolences to victims' families that lost landmine during land operation.
"We will remember the great heroism of Sun Vong, Ma Simet, and Morn Chork that had fulfilled generous activities to save many lives from the mine threats during their missions," he said.
From 1997 to the present, a total of 154 deminers have been injured in operational accidents, including 31 people killed, Thuch said.
Related Articles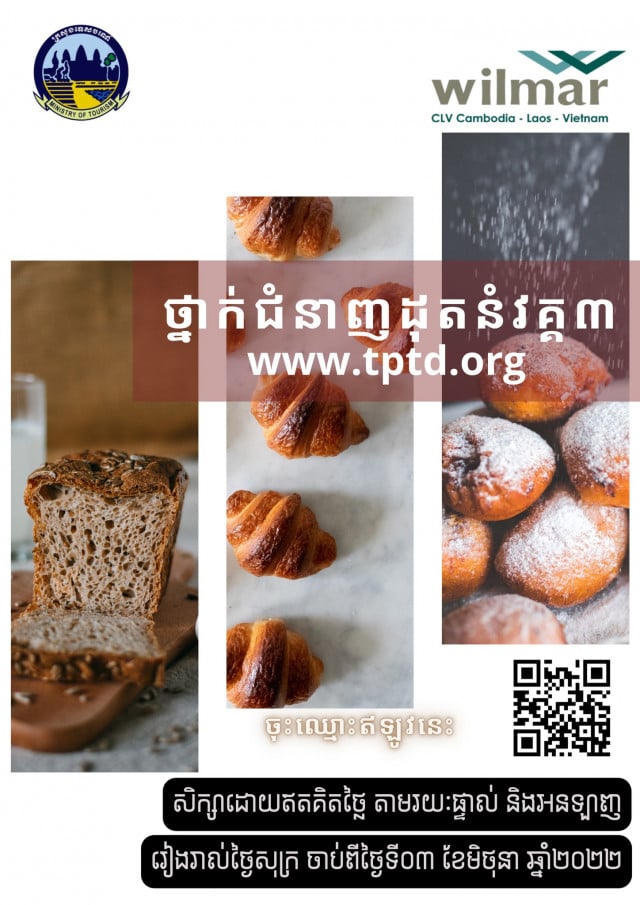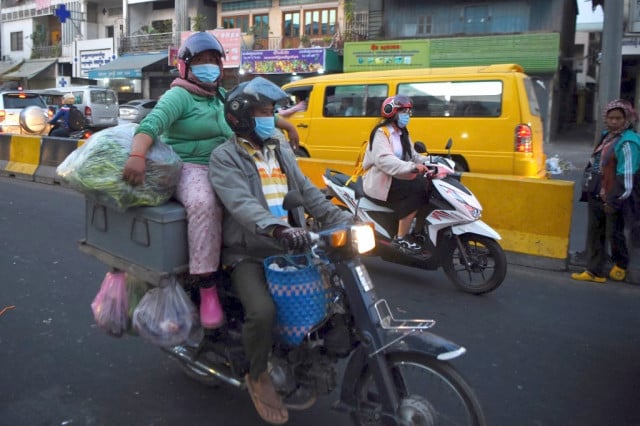 February 20, 2021 5:14 AM