Four More Cambodians Recover from COVID-19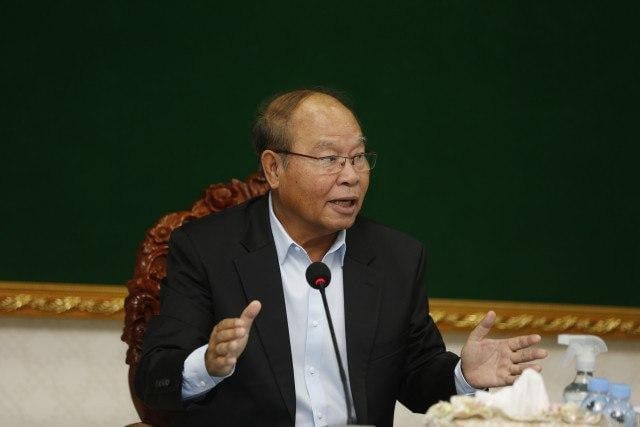 Phoung Vantha
July 27, 2020 4:56 AM
As Cambodia temporarily suspends flights between Indonesia and Malaysia, another four Cambodians returning from abroad have now recovered.
PHNOM PENH--Four patients being treated for Coronavirus Disease 2019 (COVID-19) have recovered on Monday (July 27) with no new cases identified, according to a statement from the Ministry of Health.

The ministry said that four more Cambodians have recovered, including a 23-year-old man who recently returned from Indonesia. He was discharged from the Khmer-Soviet Friendship Hospital after testing negative for COVID-19 twice. He is a resident of Preah Sihanouk province.

Cambodia on July 26 took steps to ban flights from Indonesia and Malaysia as a means of stemming the flow of imported cases of COVID-19.

The other three recoveries include a 24-year-old man from Phnom Penh, a 29-year-old man from Kandal province and a 30-year-old man from Tboung Khmum province. All three of the Cambodian men had recently returned from Saudi Arabia and have now been discharged from the Chak Angre Krom Health Centre in the Phnom Penh.

Cambodia has officially reported 225 COVID-19 cases countrywide. Among them, 147 patients have recovered, 76 remain hospitalized while the two American diplomats who tested positive for COVID-19 are recovering at the U.S. Embassy in Phnom Penh.
The Health Ministry warned that the possibility of community transmission remains high, but no such cases have been officially identified as of July 27.
Related Articles