Four More Patients Contract COVID-19 as a Result of the Recent Community Outbreak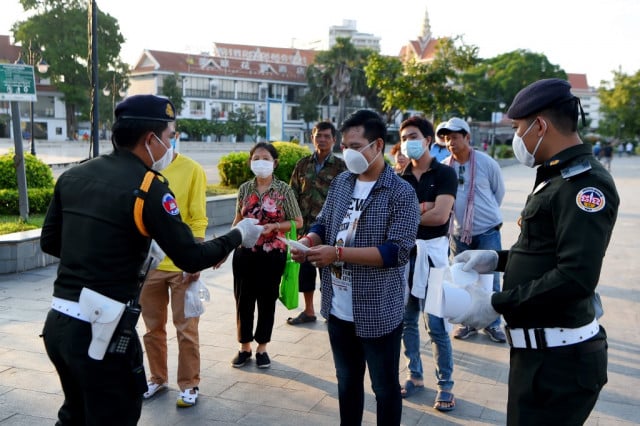 Phoung Vantha
December 4, 2020 5:55 AM
They were in contact with two bank employees identified on Dec. 3 as carrying the coronavirus
PHNOM PENH--The Ministry of Health announced on Dec. 4 that four more people have been infected with COVID-19 in the course of the community outbreak that was identified a week ago.
The first three patients consist of a family with a 39-year-old husband, his 32-year-old wife and their 3-year-old son, the ministry said in a press release. They are relatives of the 23-year-old man who works in the Bank of China office in the Canadia Tower in Phnom Penh and who was identified as carrying the coronavirus on Dec. 3. The husband is an employee of Dem Computer shop in Phnom Penh and the family lives in the Chbar Ampov District in Phnom Penh.
The fourth patient is a 22-year-old man who works at a Pedro shoe store in Phnom Penh. He came into contact with the 21-year-old woman who works at Cathay United Bank on Samdach Pan Street (Street 214) in Phnom Penh and who tested positive for the coronavirus on Dec. 2.
The four patients are now being treated at the Khmer-Soviet Friendship Hospital in Phnom Penh.
In its press release on Dec. 4, the ministry called on those who may have been in close contact with the two patients who are bank employees to go through a 14-day quarantine and take measures to protect themselves and those around them from contracting COVID-19.
According to the Ministry of Health, 9,793 people have been tested for COVID-19 in connection with the late November community outbreak that involved the director general of the General Department of Prisons at the Ministry of Interior. This has so far led to 23 patients testing positive for the coronavirus.
In its press release on Dec. 4, the Ministry of Health reminded all people who may have been in contact with these patients to get tested for COVID-19 at the testing facilities at the Ministry of Interior, the Olympic Stadium or provincial health departments across the country.
The Ministry of Health also appealed to the public, urging people to continue living a normal life but in a new way: wearing masks, washing their hands often with soap or alcohol, maintaining a safe distance from each other and, when possible, staying home.
As of the morning of Dec. 4, Cambodia had reported a total of 335 cases of the coronavirus since the start of the pandemic, with only 31 patients still under care. No death has been officially attributed to COVID-19 in the country.
People who believe they may be experiencing symptoms of COVID-19 should contact the health authorities at the following phone numbers: 115, 012-825-424, 012-488-981 or 012-836-868.
Related Articles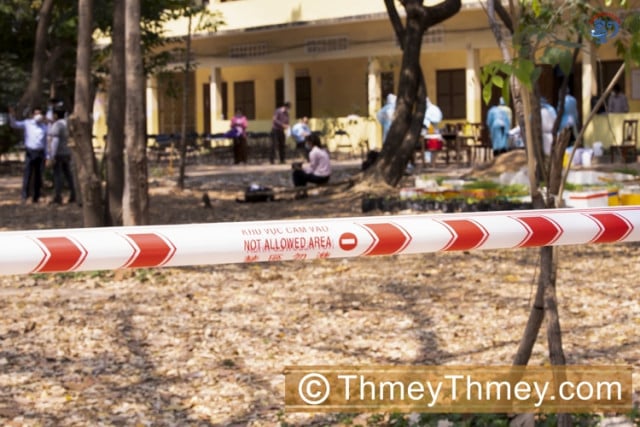 September 19, 2021 11:22 AM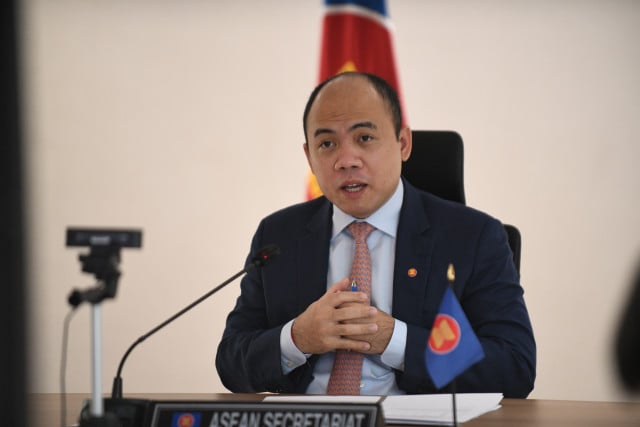 October 25, 2021 10:57 AM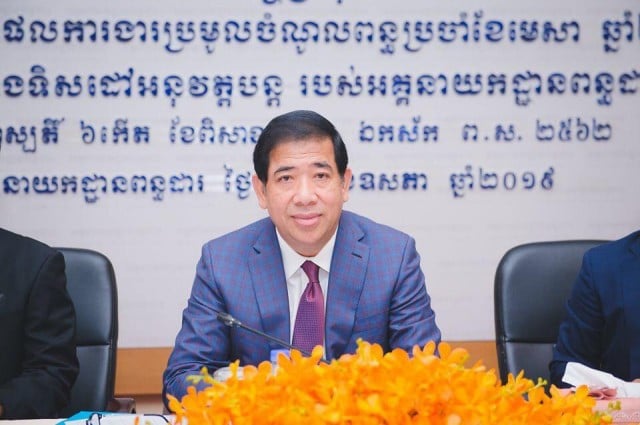 October 18, 2019 11:53 PM