Four New Locally Transmitted Cases Linked to Clothing Stores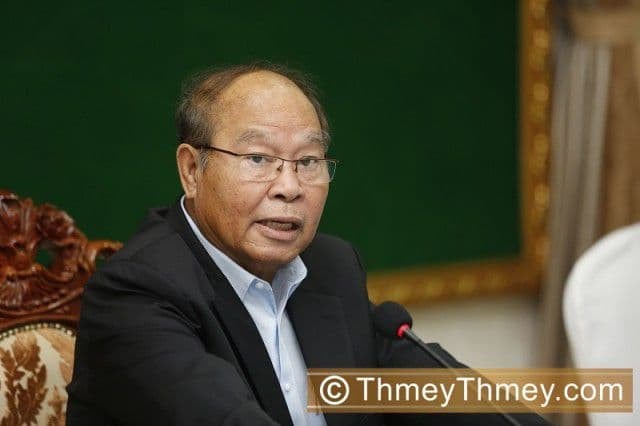 Phoung Vantha
December 9, 2020 3:27 AM
Both Zando and Pedro shops in Phnom Penh have become hotspots for COVID-19 as more employees and shoppers test positive for the virus in relation to the Nov. 28 community outbreak.
PHNOM PENH--The Ministry of Health on Dec. 9 announced that four more people have tested positive for COVID-19 in relation to the community outbreak from Nov. 28, with shoppers and employees of both Pedro and Zando fashion stores contracting the virus.
Four new COVID-19 cases were found on Dec. 8 in connection to the Nov. 28 community outbreak, with more people who visited clothing shops on Nov. 27 now testing positive for the virus.
According to the Ministry of Health, shoppers who visited either Zando or Pedro on Nov. 27 and Nov. 28 are at risk. This comes after a 35-year-old Cambodian man visited Zando in Boeung Keng Kang I, Phnom Penh on Nov. 27 and then tested positive on Dec. 8—the man is believed to reside in Boeung Keng Kang III.
A 20-year-old Cambodian man who works at Pedro on Preah Sihanouk Street, Phnom Penh and is believed to reside in Ta Khmau City has now been diagnosed with COVID-19. So too has his 33-year-old colleague—a Cambodian woman, also believed to live in Ta Khmau City.
Similarly, a 27-year-old Cambodian man also tested positive for COVID-19. The man visited Pedro and had close contact with a person who tested positive for the virus on Dec. 3, he is a resident of Khan Mean Chey, Phnom Penh.
All four patients are now receiving treatment of Chak Angre Health Center in Phnom Penh. This brings the number of people infected from the Nov. 28 community outbreak up to 38.
The Health Ministry said that, on Dec. 8 alone, some 4,467 samples were analyzed for COVID-19, resulting in four new cases being found, but health authorities will analyze another 4,994 samples today.
Prime Minister Hun Sen on Dec. 8 said that donations from tycoons had now reached $30 million, with the fund ostensibly being used to purchase vaccines for Cambodia.
Former opposition leader Kem Sokha showed his support for the government, which has budgeted for the purchase of COVID-19 vaccines for free distribution for Cambodians. He praised the generosity of people who contributed money to support the government to buy the vaccine.
He also called on the international community and developed countries, which have the resources to help provide the COVID-19 vaccine to the Cambodian people, to help as much as possible and in a humane manner.
Related Articles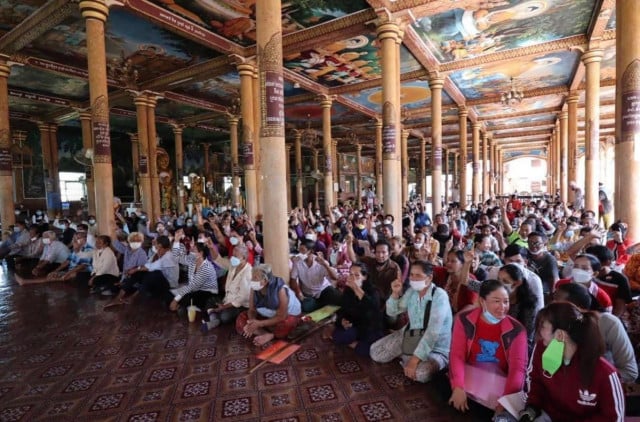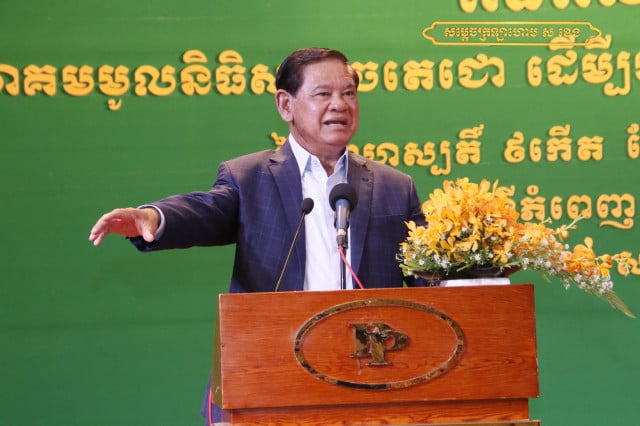 February 12, 2022 3:15 PM