Four people killed in Cambodia flash floods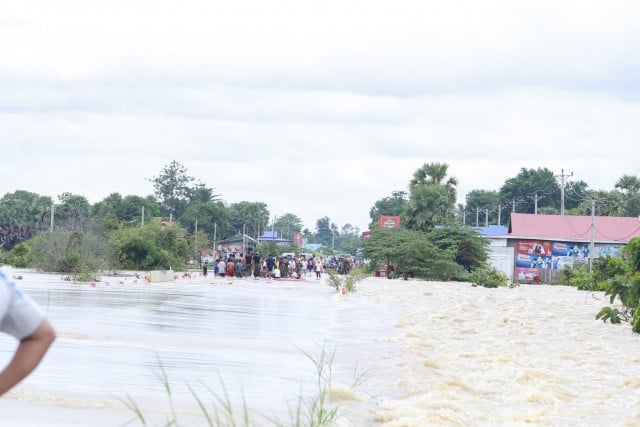 Thmey Thmey
August 9, 2019 10:13 AM
The four victims include a Chinese national

PHNOM PENH--Flash floods caused by heaving monsoon rains have killed four people in Ratanakiri and Preah Sihanouk provinces, Cambodian officials said Friday.
In Ratanakiri province in northeastern Cambodia, a 15-year-old girl drowned when the wooden boat she was riding in with other villagers capsized, said Neang Samath, chief of provincial administration office.
He said the incident took place in Lumphat district. The girl and other villagers were in the boat trying to cross a flooded road, but the strong current flipped the boat over. The girl was swept away by the current while others managed to swim to safety, he said.
In Preah Sihanouk province, three people were confirmed dead as intense rainfall has been falling since early August.
"The three victims include a Chinese national and two Cambodians, a husband and wife," Choun Narin, the province's police chief, said.
"They all were killed by gate collapses caused by the flash flood but at different locations," he added.
He said the heavy flood has caused substantial damages to properties in the provincial town but he was not able to give any estimate of the value yet.
Related Articles