Four-Time Petanque Gold-Medal Winner Ke Leng Retires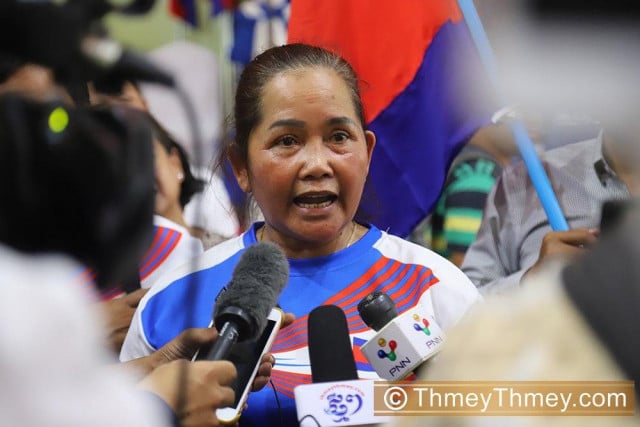 Tep Pitu
May 29, 2020 10:04 AM
Now older, she does not feel up to the training required to win

PHNOM PENH—Cambodia's petanque player and 4-time gold medallist Ke Leng announced Friday (May 29) that she was retiring for health reasons.

According to a press release issued by the Cambodian SEA (Southeast Asian Games) Organising Committee, Leng decided to stop playing petanque due to her deteriorating health condition, which would have prevented her from going through training to get ready for the next competition.

Now 57 years old, she said, "I cannot continue to compete in the international arena, fighting for the prestige [of winning] gold medals the same as before.

"Because preparing for preseason matches requires long hours a day for training," Leng said.

Moreover, she added, as a two-star military officer at the Ministry of Defense, she is very busy working in her unit—she was promoted lieutenant as she kept on winning medals for Cambodia.

Representing the country in international petanque competitions, Leng won the World Gold Medal in France in 2013, in Thailand in 2015, in China in 2017, and in Cambodia last year when the country hosted the 17th Young and Women's Petanque World Championships last November in Phnom Penh.

Leng has yet to confirm whether she will serve as coach to help train Cambodian petanque players.
Related Articles
February 14, 2020 2:13 PM