Fresh donation for family of slain Cambodian taxi driver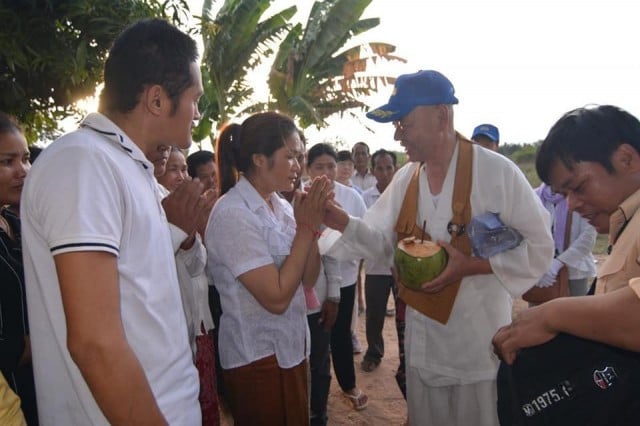 Ou Sokmean
May 17, 2019 10:57 AM
PHNOM PENH--A group of Japanese monks has donated over US$11,000 to the family of a Cambodian taxi driver who was robbed and killed by two Japanese nationals in March.

Venerable Kosei Fujimoto, the head of The Enpuku Friendship Association (EFA), joined a group of 16 Japanese and Cambodian monks, handed the money during a visit to the family of the slain Cambodian taxi driver, Hem Chan, in Siem Reap province on Thursday.
He said the donation, which was raised from more than 200 Japanese citizens, was meant to ask for forgiveness from the slain man's family.
Hem Chan was robbed and killed by Reimon Ishi from Chiba and Ryuji Nakakuki, from Fukushima, in Puok District, Siem Reap province, in March. They had hired him to take them for a ride but later committed the crime reportedly in order to pay debt.
The crime stunned many Japanese living in Cambodia. The Japanese embassy sent officials to pay respect and bring donation to the slain man's family.
Ven. Fujimoto said many Japanese felt deep regret about the crime and asked for forgiveness.
He added that he planned to raise an additional US$10,000 for the slain taxi driver's family to support its livelihoods and the children's education.
Related Articles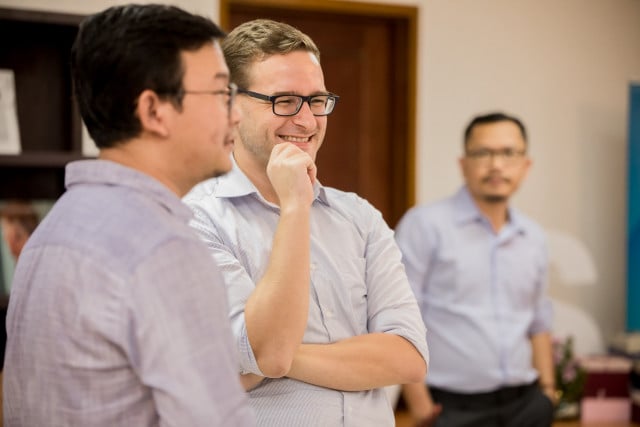 December 25, 2021 6:42 PM