From Ratanakiri to Phnom Penh: One Woman's Pioneering Pursuit for Education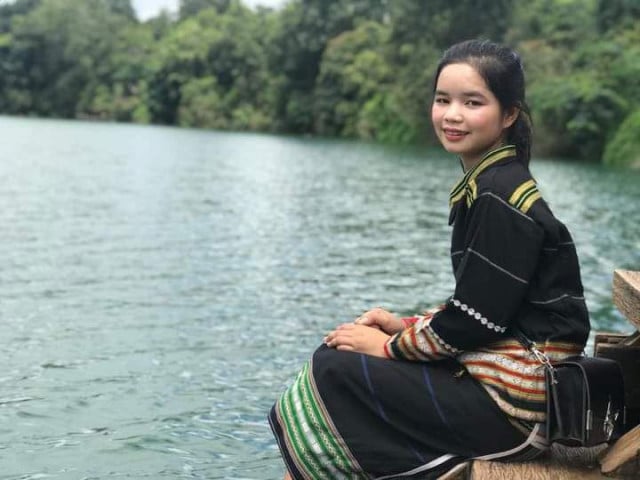 Ngay Nai
August 12, 2020 3:46 AM
Romam Sreynorn is the first woman from her community to undertake an undergraduate degree, but trading life in the Jarai community in Ratanakiri Province for the student life in Phnom Penh is not without challenges.
PHNOM PENH--Despite education appearing to be more accessible for many in Cambodia, not every woman has the chance to follow their dreams of obtaining a higher education in the capital city, Phnom Penh.
This is especially true for those in rural and indigenous communities, but 19-year-old Romam Sreynorn, from the Jarai ethnic community in Ratanakiri Province, has managed to overcome both social and financial challenges to become the first woman in her village to study at university in Phnom Penh.
Sreynorn is currently a first-year student majoring in accounting at a private university in Phnom Penh, becoming the first woman from her community to do so.
A 2019 report from the Cambodia Indigenous Peoples Alliance, the Cambodia Indigenous Youth Association and the Asia Indigenous People Pact found that there is still a relative dearth of definite statistical data on Cambodia's indigenous population.
Official data from 2015 suggests that ethnic minorities made up just 1.34 percent of the population. Some 24 different indigenous communities reside across 15 provinces in Cambodia, but Ratanakiri and Mondulkiri Provinces housed the largest concentration of the estimated 276,878 indigenous people.
The 2019 report found that while the government had established scholarship programs for primary schools in Ratanakiri, Mondulkiri and Preah Vihear Provinces—programs that included bilingual education—the loss of land, discrimination and social stigma surrounding ethnic minorities has had a grave impact on the level of education among their communities.
Sreynorn recalled that she was very much reluctant at first when contemplating the move to Phnom Penh. She was genuinely afraid of being ostracized by her villagers due to the fact that she is a woman and also from an indigenous community.
Bracing herself for the potential fallout in her community was not the only challenge Sreynorn faced.
She also worried that her indigenous status would also put her in a very difficult situation once in Phnom Penh and she was concerned whether her fellow students would accept her once she made the move.
"Sometime, I felt awkward letting others know about my real identity as an indigenous person," she said. "It's kind of a complicated feeling which instinctively pops up in my mind—some people look at me as if I am a stranger when I tell them."
However, she was confident that she needed to go to Phnom Penh, explaining that the decision would have such a profound impact on her life.
"Deep down I know I have to do something if I want to have a better life than my current situation," she stressed.
She continued, "I don't want to live inside the box and follow in my parents' footsteps—if I didn't move to the city, I would not have any chance to improve myself and all I would do is continue to farm as people in my village do."
Summoning her courage, Sreynorn decided last year to try to convince her parents to allow her to continue her studies in Phnom Penh.
She recalled how, at first, her parents were concerned about her living far away.
"Back then, my parents had some financial issues and sending me off to the city to study would only add to that burden," he explained.
However, the financial issues were soon alleviated through the support of a non-governmental organization known as Cambodia Corps inc (CCi) that works with and supports indigenous people—particularly women and girls—in Ratanakiri and Mondulkiri Provinces.
They provided her with various levels of support including school tuition, accommodation and other basic needs. In exchange for the assistance of CCi, Sreynorn said she is required to go back and work in Ratanakiri and Mundulkiri Provinces after graduation.
"I was so excited that I could have this support," she said. "Most of my friends had to quit their studies when they were in secondary school so they could get married."
"I still cannot believe that I got this great opportunity, it's like a dream come true—there has not been any girl in my village who could come to study in Phnom Penh before and I'm the first one to do it," said Sreynorn.
Just like other students from remote communities, she described that she has encountered so many challenges while studying her undergraduate degree, especially inadequate language and computer skills.
Nonetheless, these hardships won't hinder her efforts or inhibit her from thriving, she said. Now Sreynorn is trying to put more effort into improving herself with a strong belief that the hard times she has endured will soon be overcome.
It's not just for her own betterment that she wants to study so badly, but Sreynorn said she feels a strong sense of gratitude towards her parents.
"I don't want to see them working so hard when they get older, they deserve a better life," she said, adding that with her studies, she hopes to be able to provide for them later in life.
"Instead of giving up, I have to work hard as much as I possibly can in order to improve myself to be a better person than I was yesterday," she added. "It might be hard at the beginning, but I still believe in myself—if everyone can do it, then why can't I?"
Related Articles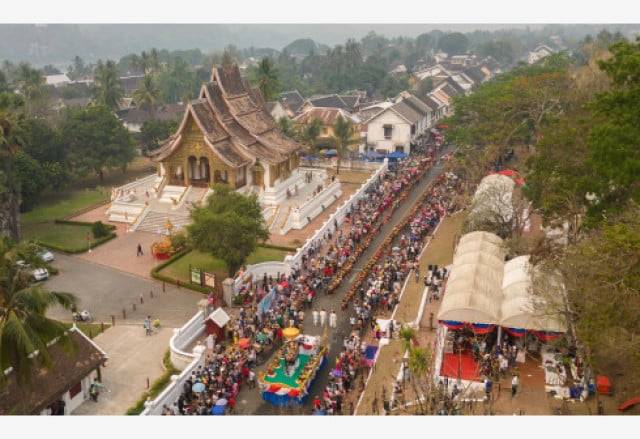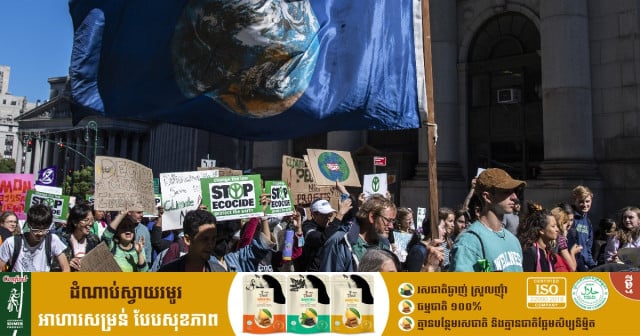 September 17, 2023 8:30 AM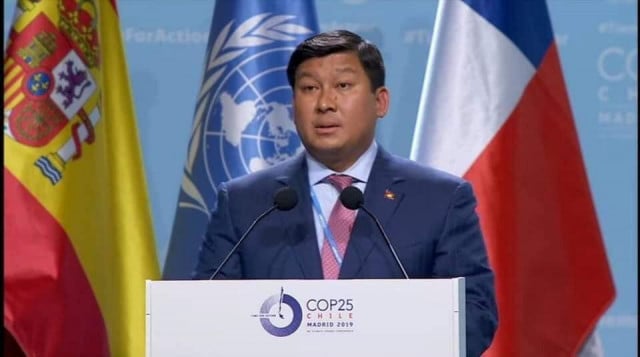 December 13, 2019 8:01 AM