Further RCEP negotiations in Vietnam from this week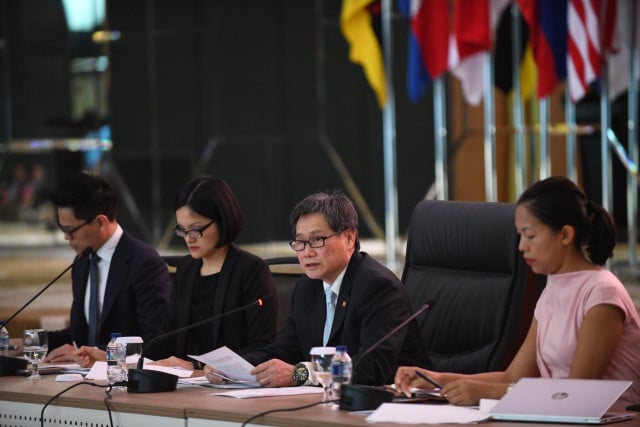 Thmey Thmey
September 18, 2019 7:14 AM
ASEAN secretary-general sees 'growing urgency and imperative given continued uncertainties'

PHNOM PENH - A new round of talks on a Regional Comprehensive Economic Partnership (RCEP) in Asia will be held in the Vietnamese city of Danang from this week, according to ASEAN Secretary-General Lim Jock Hoi.
Briefing diplomats in Jakarta after meetings of ASEAN Economic Ministers in Bangkok ending last Tuesday, Lim said the talks were scheduled to start Thursday and last until September 29.
'Critical milestone'
"Negotiations have reached a critical milestone, as deadline for conclusion draws near," he said, noting the "growing urgency and imperative given continued uncertainties."
Lim said seven chapters and three annexes had been completed and two chapters technically concluded with "continued traction" on the remaining text and negotiations.
He said ASEAN ministers had reaffirmed the target deadline for concluding the talks this year.
"Ministers are committed to work on the remaining challenges that are fundamental to conclude the agreement" and "avail negotiators with the necessary mandate and resources."
RCEP negotiations group the 10 members of ASEAN with Australia, China, India, Japan, Korea and New Zealand.
Related Articles