Gambling and Drugs Are the Most Alarming Diseases of Society, Sar Kheng Says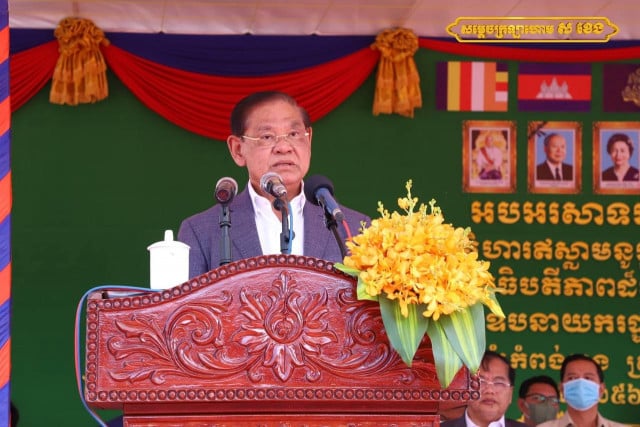 PHNOM PENH — Gambling, which can involve human trafficking, and drugs are most concerning problems that affect society and public order, said Interior Minister Sar Kheng. Addressing this requires the efforts of all stakeholders and especially the public, he added.
During a speech on social issues and public order at the Nurul Muttaqin Mosque in Kandal province on Dec. 24, Kheng said that gambling was spreading fast in the country, and especially in the provinces. The problem does not only affect the gamblers themselves but also their families, social security and public order, which why no one can ignore this, he said.
"For instance, [gamblers] lose and then come to ask their wives for more money, and if [their wives] don't give it to them, they'll get into a fight, which leads to divorce," the minister said.
"They say there's no money for the kids to go to school while, in fact, the money is given to the husband for gambling," he said. "Sometimes, their losing at gambling leads to theft."
Another problem is online gambling, Sar Kheng continued. As technology advances, so does illegal online gambling not only set up by Cambodian but also by foreign perpetrators, he said. And that leads to a high probability of thefts, kidnappings, torture and human trafficking, he added.
Illegal gambling is linked to other illegal acts such as bringing workers in the country especially by boat without them having visas, work permits or even passports, the interior minister said. Moreover, those gambling-place owners usually force those illegal workers to work 8-to-15 hours or so, which is another illegal measure, he said. And the worst thing is that these workers are kept locked up in those places, he added.
Those owners and managers are mostly foreigners who were good at using technology and at persuading people to fall into their traps, the minister said, adding that they used "romantic" approaches to convince those victims to agree to come and work for them.
These illegal workplaces greatly affect the economy as some foreign investors or potential international tourists might not want to come to Cambodia when hearing about those illegal workplaces multiplying, Sar Kheng said, calling on people to help crack down on those places and reduce the number of cases.
"We cannot be careless, and I request everyone's participation to neutralize this problem along with the authorities in charge of the work, and not only depend on the police or the administration," the minister said. "We all need to work together to eliminate all kinds of gambling."
The interior minister went on to say that there have been local crackdowns so far, and that nearly 700 complaints have been filed by people who claimed to be the victims of human trafficking, physical and mental abuse as well as torture, which the authorities have investigated and identified some illegal doings as had been reported.
Since the operation on combating human trafficking started in August 2022, Sar Kheng said, the number of complaints have decreased from 10 daily before to only one or three. The authorities' efforts have been recognized by civil society, he said. But more must be done to catch the masterminds who are not only trafficking but also scamming people online, the minister said.
Another social disease is drug use, Sar Kheng said. Most dealers and users are between the ages of 13 and 40 years old, he said.
According to the minister, there are approximately 73,000 people in prison, and nearly 50 percent of them were charged with drug trafficking and using. "It's a big number," he said, adding that this is a serious concern that requires the cooperation of all stakeholders and the public to address. Sar Kheng then called on all people in the country to pass on information regarding the harm caused by drug use among young people and families.
Fighting drug trafficking cannot only be done by the authorities: This requires the participation of everyone including the relatives and friends of drug users and traffickers sharing information with the authorities to help stop drug use and crack down on drug dealers and traffickers, the minister said.
In November 2022, Minister of Interior Sar Kheng announced that people applying for jobs and students of possible drug-use age—no more details were given—had to go through the drug test as part of measures to address the issue.
In 2022, the drug authority reported to have seized about five tons of drugs so far through the cooperation of both national and international organizations to crack down cases and arrest masterminds behind the traffic.
According to the authorities, more than 17,000 tons of drugs were seized, more than 21,366 drug trafficking cases have been handled, and a total of 40,316 people have been arrested since 2018.
Related Articles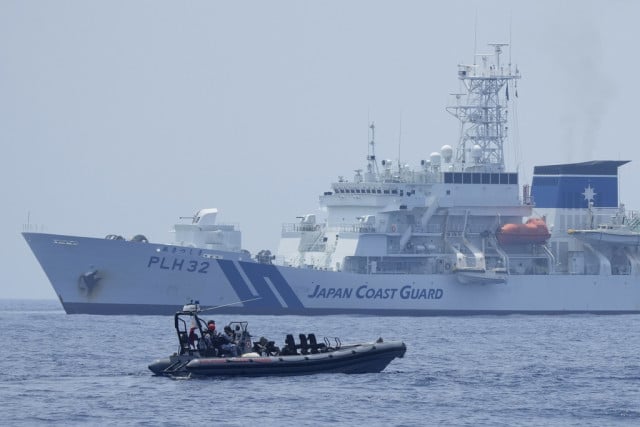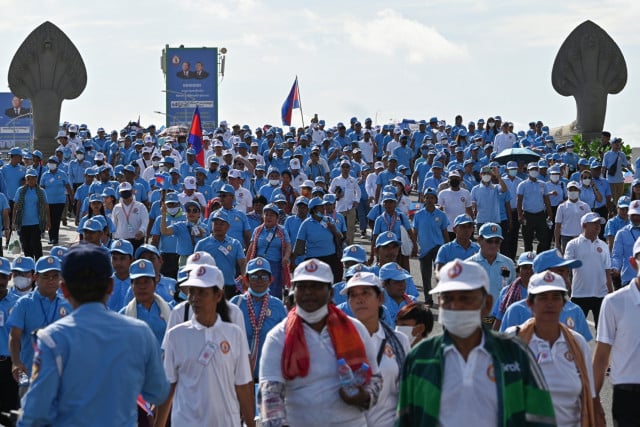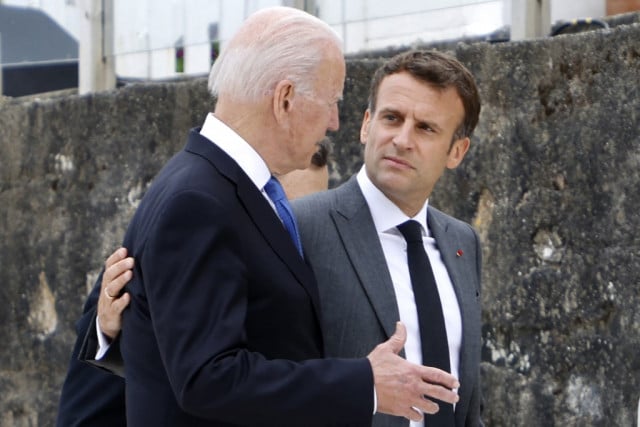 September 23, 2021 9:27 AM