Garment Workers for Adidas in Cambodia Request Discussing Unpaid Wages, which the Company Denies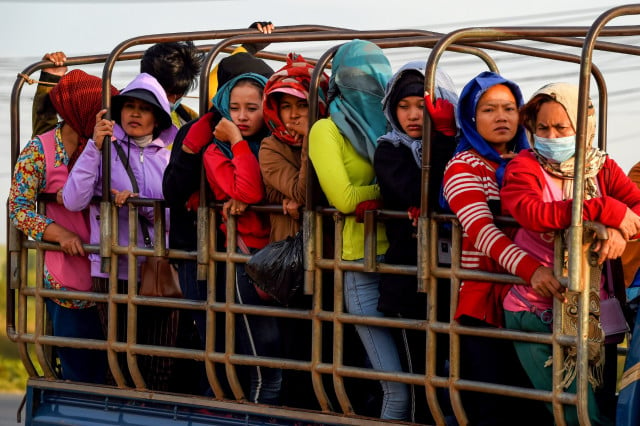 PHNOM PENH — The German multinational corporation Adidas has rejected claims made by seven major garment workers' unions in Cambodia in a letter in which they request discussing measures to prevent, as they explained, workers from being unpaid or laid off without severance payments as was done by Adidas' factory partners during the pandemic.
In an email interview on Aug. 19, Stefan Pursche, director of media relations for Adidas in Germany, wrote that "[t]hroughout the pandemic, Adidas has been committed to fair labor practices, fair wages and safe working conditions throughout its global supply chain."
In a letter dated Aug. 18 and sent to Donna Thompson, who is Cambodia's director of operations management for Adidas and is based in the country, seven union organizations—including the Coalition of Cambodian Apparel Workers Democratic Union, the Cambodian Alliance of Trade Unions, the Coalition of Free Trade Unions of Women Textile and the Free Independent Trade Union Federation—asked Adidas to intervene and take responsibility for actions taken by its suppliers in Cambodia.
"At the beginning of the pandemic, an Adidas supplier, Hulu Garment, in Cambodia scammed 1020 workers into resigning to avoid paying them legally owned severance," the letter read. "In May 2022, 5600 workers at another Adidas supplier in Cambodia, Can Sports Shoe, went on strike over unpaid wages—the factory responded by having union leaders arrested."
"By negotiating with unions representing workers in your supply chain, your company has an opportunity to show that it is committed to addressing the devastating impacts of the COVID-19 pandemic on workers in your supply chain," the letter read.
Asking the company to commit to the requirements outlined in the Pay Your Workers-Respect Labour Rights campaign and endorsed by 260 organizations throughout the world, the organizations end the letter by saying that "[a]s the primary profiteer in the value chain, Adidas has the capacity and the obligation to intervene."
"We reject the allegations," wrote Pursche in the email interview. Regarding Hulu Garment having its employees resign to avoid giving them severance pay, he said, "[t]he cooperation between the manufacturer Hulu Garment and one of our licensees was temporary from the beginning and expired as contractually agreed in August 2020, completely independent from the pandemic.
"An independent Arbitration Council hearing and a follow-up Fair Labor Association review were also unable to find any misconduct," he added. Regarding Can Sports Shoe having union leaders arrested when workers went on strike over unpaid wages, Pursche said, "we have asked the local authorities to explain why they intervened and prevented the union members from freely exercising their rights. The demands that were raised by the workers during their strike, were settled promptly and directly through negotiations between the local unions and our supplier.
"We are committed to upholding freedom of association in our supplier' factories," Pursche added.
According to Public Eye, an organization that has been looking at the impact of companies—mainly Swiss companies—in developing countries over the last 50 years, "[d]uring the Covid-19 outbreak and ensuing lockdown in April and May 2021, the 784 thousand workers employed in Cambodia's apparel, footwear, and leather industry lost an estimated US$ 109 million in wages.
"Adidas is linked to the largest wage theft in the factory sample: the losses inflicted on 30,190 workers across eight Adidas supplier factories since the beginning of the pandemic adds up to US$ 11.7 million, or US$ 387 per worker," Public Eye writes. "While this presents a desperate crisis for the workers and their families, Adidas could easily afford to ensure that all workers in its supply chain receive their regular wages during the pandemic. In the first quarter of 2021 alone, the sportswear giant accumulated US$ 650 million in profits."
Related Articles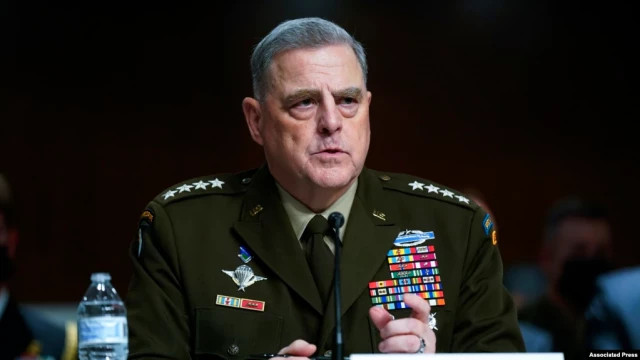 September 29, 2021 2:17 PM