Garment Workers Want $215 a Month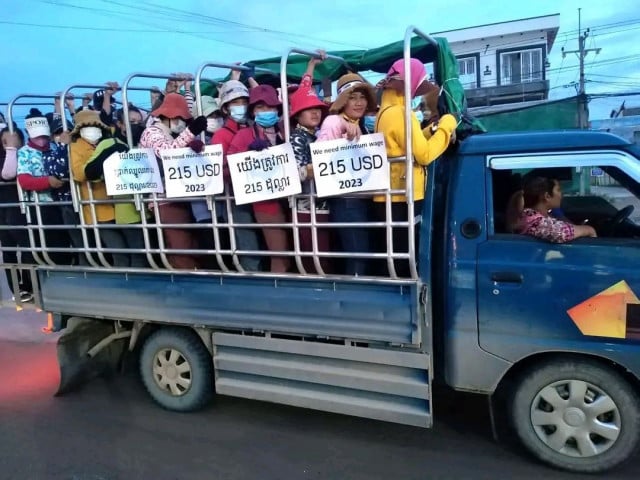 PHNOM PENH – Workers in the garment and footwear industries complain about the increasing cost of living and reimbursement of debts, while their salary rose only by $4 since 2020.
In a recent development, many workers post photos of themselves on social media, advocating for a more substantial pay rise in 2023. "We need [a] minimum wage [of] $215," read, successively in English or Khmer, most of the signs carried by workers. Posts on Facebook are thus multiplying, gathering dozens of likes and shares.
While he's not publicly advocating for it, Chea Chanthon wouldn't mind seeing a few more dollars on his paycheck at the end of each month.
The 28-year-old father of two young children works in a garment factory in Dangkao district, on the southern outskirts of Phnom Penh. Along with his wife, who is also a garment worker, they manage to make around $450 a month by working extra hours.
But this is not enough to sustain their monthly expenses, and those of their two daughters, who are 3 years and 8 months old.
The couple has to pay $35 per month for their rent and $5 per month for electricity. In addition, they spend $40 a week on baby powder milk and children's food and use what's left for their own expenses on food.
Both of them are paid the minimum wage, which stands at $194 a month in 2022. But such a salary doesn't allow them to save any money, especially with the ongoing inflation. A situation widely shared among the nearly one million garment workers, one of Cambodia's main industries.
According to the latest World Bank's Economic Update on Cambodia, the inflation rate accelerated to 7.2 percent year-on-year in May 2022, hitting a 13-year high. Such an increase is driven by the rise of food and energy prices which have "eroded household purchasing power."
"It's very difficult to spend a lot with our current salary. Especially now as there is less overtime job in my factory, due to the decrease of orders. So, there is no extra income that comes in addition to the base salary," said Chanthon.
"I would be very happy and thankful to the government if the salary increases to $215 next year," he added. "My family's savings have deteriorated since COVID-19, especially with limited opportunities to work overtime."
Himself was tested positive for COVID-19 during the pandemic and was suspended from his work for several weeks, leaving him no other choice but to rely on the family's savings, while he is in debt.
Chanthon borrowed $10,000 to buy a plot of land and now has to pay back $260 a month, as he's running late on the repayment schedule. He only has one year left to pay the bank back.
"If I finish paying the bank, I will be relieved, I only have to spend for my children, house, and daily food," he said.
Another garment worker, Khuon Sokha, finds herself in a similarly dire situation. At 40 years old, the employee of Canteran Apparel in Veng Sreng boulevard said the last $2 pay rise was not enough, especially when the price of goods in the market increased.
"It affects my family's livelihood very much," she said.
She told Cambodianess her salary is not enough to support her three children. One is a baby and needs powdered milk, while the other two study English on a part-time basis in a private school.
"I can't rely on my husband to solve our [financial] problems: he's a construction worker so his activity is very unstable. When he's working, he gets money, when he's not, I have to provide the family income on my own," Sokha said.
"If the salary doesn't increase or only rises by $2 as it did last year, it will be even more difficult for me," she added, strongly suggesting to the government to help increase the workers' salary so that they can live in a good condition.
Ath Thon, president of the Cambodian Labor Confederation, said that garment workers have the right to self-organize online campaigns on social media to request a pay rise, as there has been little wage increase in recent years.
"I support their campaign because their wage is still low while the expense is high, especially the inflation of goods," he said.
"Workers' wish will help us [the unions] to put further pressure in the upcoming negotiations on minimum wage," Thon added. "If we negotiate alone, without firm support of the workers, it is difficult to achieve our goals. So, we listen to the workers' needs and follow their campaign."
While the final round of negotiation is due to happen before early October, Thon explained that he will stick to evidence-based documents and arguments to make sure negotiations are fruitful.
"If the employer can provide workers with more benefits, they will work harder and generate more profits," he argued.
Discussions to set the 2023 minimum wage started in July 2022 with the beginning of internal discussions in each of the three parties: the government, the labor unions, and the industry unions.
August 2022 marked the beginning of bilateral and tripartite negotiations to decide the 2023 minimum wage for workers of the garment, textile, footwear, and travel products and bags industries. They are believed to end by the end of September or early October.
"January 1, 2023, will be the effective date of the minimum wage," the ministry of Labor and Vocational Training said.
Related Articles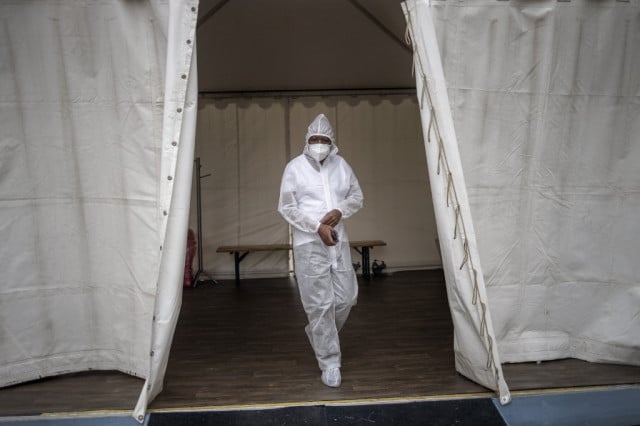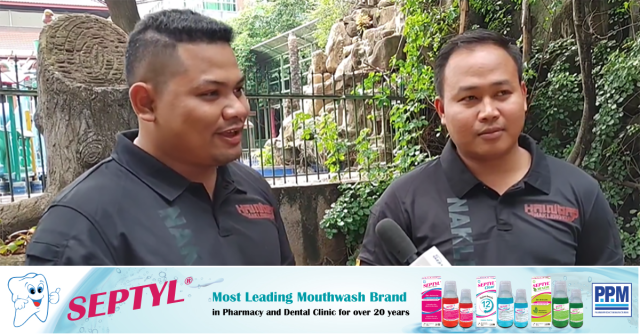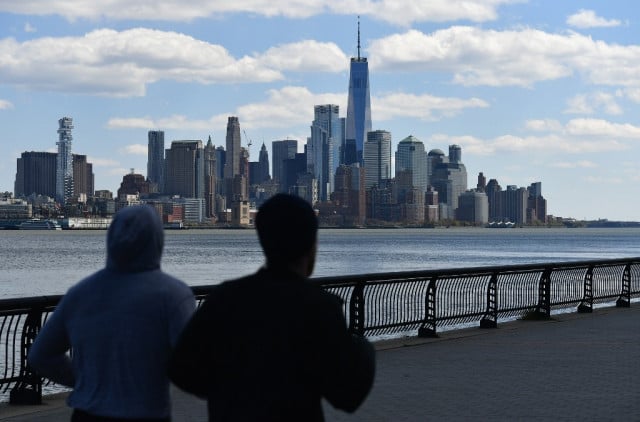 September 25, 2020 2:16 AM