GDP to Grow 5.5 Percent, More Green Investments Needed: ADB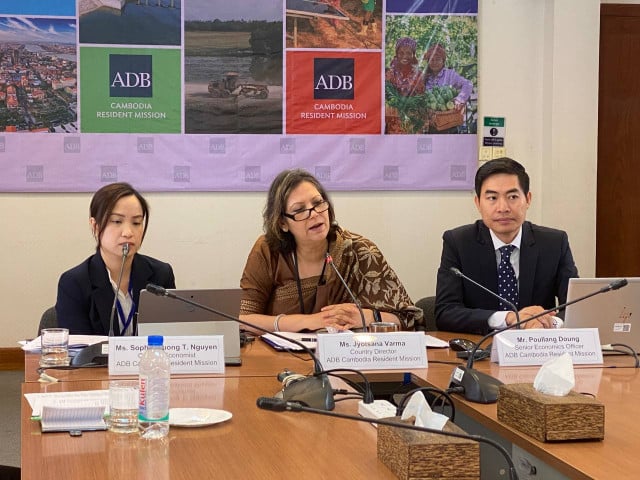 PHNOM PENH – Cambodia's economy is expected to grow 5.5 percent in 2023 and 6 percent in 2024, the Asian Development Bank (ADB) revealed on April 4.
Yet, the country needs to scale up green investment in strategic priority areas to unlock its long-term growth potential, the financial institution said.
Economic growth forecast sees a rise due to the robust recovery of the tourism sector and high demand in the service sector, noted ADB's Asian Development Outlook (ADO) issued on April 4.
The tourism sector is forecasted to soar by 7.3 percent in 2023 due to the resumption of Chinese tourists and Cambodia's host of the 32nd SEA Games and the 12th ASEAN Para Games, the report says.
"Cambodia's economic outlook is positive with robust growth, shrinking current account deficit, and moderate inflation in 2023," said ADB Country Director Jyotsana Varma.
The report shows that inflation is expected to be moderate at an average rate of 3 percent in 2023, compared to 5.3 percent in 2022. But the rise of prices could edge up to 4 percent in 2024, affecting the cost of food, transportation, and home supplies.
Poullang Doung, a senior economic officer at ADB's Cambodia Resident Mission, said the projected inflation is aligned with the inflation in prices of international commodities.
"Cambodia is a net importer of fuel, and if there is a surge in fuel prices internationally, it will pass down so quickly to domestic prices," he said.
Doung continued that the inflation is forecasted to grow back to 4 percent in 2024 due to ADB's assumption that oil prices will move up a bit from 2023
"That's why we align our inflation forecast with that trend," he explained. "When growth accelerates, there has to be some sort of inflation. Inflation doesn't mean [it's] bad. It also reflects the growth acceleration of the economy."
Cambodia Needs to Expand Green Investments
Country Economist at ADB's Cambodia Resident Mission Sophie Nguyen said Cambodia is vulnerable to climate change due to its geography, weak governance, and high dependence on climate-sensitive sectors such as agriculture, manufacturing, and tourism.
The country is the second most vulnerable to climate change among ASEAN Nations, after Myanmar, according to Notre Dame-Global Adaptation Index 2020, which summarizes countries' readiness for environmental challenges. Its score of 38.7 out of 100 suggests Cambodia will be prone to floods, high temperatures, and is not ready for the rise of sea levels.
As Cambodia aims to become an upper-middle-income country by 2030 and a high-income country by 2050, as per the World Bank classification, as well as to graduate from the U.N.'s Least Developed Countries category, the country should consider a climate-resilience approach, Nguyen said.
"An estimate by the government shows that climate change could hold down GDP growth by 10 percent by 2050 mainly due to low productivity due to extreme weather events and heat," she pointed out.
Worsen floods and droughts will lower the production of the agriculture sector, while the tourism industry can be affected because climate change can damage the infrastructure and lower the tourism demand, she said.
"Cambodia must consider climate change while pursuing its economic growth mandates," stressed Nguyen.
Cambodia should scale up the green investment in the prioritized sectors, such as renewable energy, climate-smart agriculture, and climate-resilience infrastructure to unlock its long-term growth potential, she said.
Nguyen added that turning to low-carbon manufacturing would be cheaper now than later, and transiting to a net zero economy could lead to high-value job creation, leading to better access to global investors who are interested in and looking for green investment.
ADB Country Director Jyotsana Varma said ADB has huge green financing schemes in the region, wanting to spend a large percentage for climate adaptation.
"ADB is doing its best and also working with other partners to bring more green financing," she said.
From 2026, Cambodia plans to invest more than $6.5 billion in hydropower projects, solar power projects, battery storage systems, and power sources from natural gas and biomass power sources, according to the master plan for the energy development in Cambodia issued in September 2022 by the Ministry of Mines and Energy.
However, ADB said the positive outlook of Cambodia in terms of economic growth is subject to downside risks, such as weaker growth in the U.S. and Europe, high private debt, less-than-expected tourist arrivals from China, a potential decrease in foreign direct investments, soaring energy prices, and extreme weather.
Related Articles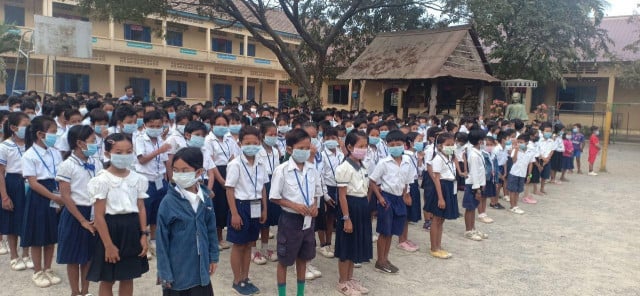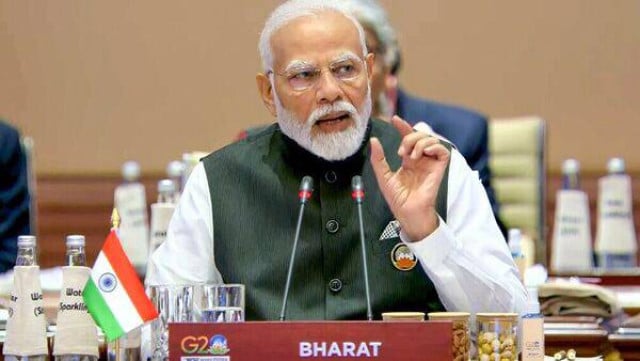 November 30, 2023 2:45 PM