General Elections: 50-Day Campaign Ends with Over 550,000 New Registrations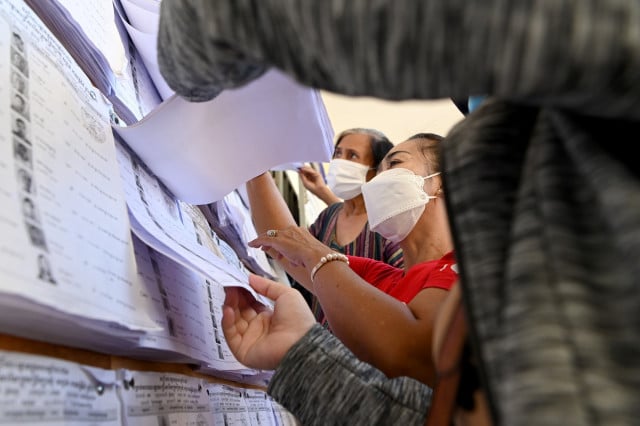 PHNOM PENH – A total of 577,550 new people, of which 288,551 are women, have registered​​ their names on the voter list, announced the National Election Committee (NEC) on Dec. 8, as the 50-Day Campaign came to an end the same day.
The campaign was launched on Oct. 20 to recall people they had to make sure they were registered on the voting list for the upcoming general election which will take place in July 2023.
A total of 258,372 people previously got their names removed from the list, due to death or moving to another commune – which implies being registered again in the new commune.
But the number of newly registered voters is more than twice as much, partly because young generations are progressively turning 18 years old, which is the legal voting age limit in Cambodia.
According to NEC's preliminary estimations, the number of voters for 2022 and 2023 should nearly reach 10,9 million people, compared to 9.2 million in 2021.
Despite the campaign being conducted for more than a month, some people, especially Cambodian migrant workers, have failed to register and won't be able to cast their vote for next year's election.
NEC spokesman Hang Puthea said that NEC officials and local authorities at all levels have properly followed the procedures and make their best to ensure maximum registration of new voters.
Despite harsh weather problems, with some areas receiving heavy rainfall in November and some communes being very isolated, there was no major obstacle in the registration process, he noted.
"We tried our best to ensure that people who have the right and sufficient conditions under the law to vote, could register. In this spirit, some registration offices have increased working hours during the lunch break because some people, like vendors or students, have time off [only at lunch break] and come to register," the spokesman said.
While the registration has now come to an end, Hang Puthea said that the NEC will soon publish the official voters' list, so that people could check their names and data, and file a complaint if any mistake has been made on the list.
He added that any political party registered in accordance with the Law on Political Parties has the right to request a copy of the initial voter list by paying a fee, which is only the production cost of the list.
Related Articles