Get Involved in Start-ups, Women Urged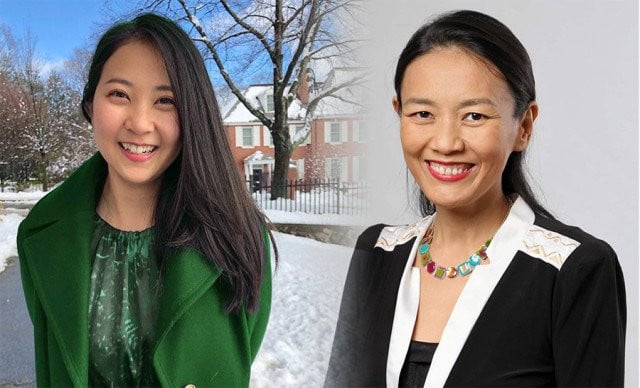 Expert says women leaders make more profits
PHNOM PENH--Young Cambodians have become involved in business start-ups to a remarkable extent by using their skills, innovation and teamwork. However, women's participation seems to be limited.
This is despite professionals encouraging women to be daring in the startup business. Experts believe that the presence of women could boost progress in start-ups.
Start-up is a business that requires creativity and technology to provide goods and services to the market.
Phurik Callebaut Ratana is the founder and chairperson of the Cambodia Community of Investment Professionals (CFA community in Cambodia). She said the demand for services and goods is essential for success.
"Many are not starting entrepreneurship only to get rich but also because they want to make a difference," this former executive director at EuroCham Cambodia said.
She said she has seen many young graduates wishing to start their own company instead of being an employee. But within this group, women's participation is low.
Women's presence in start-ups is encouraged in cooperation projects involving public, private, and other organization partners in Cambodia.
"My message is that they should not be afraid to fail, nor they should be afraid to shine," she said.
"Women bring a different point of view and understanding in a men's world, and their contribution to society is priceless."
Sou Jolyda is a specialist in financial management and investment at an international financial institution. She is also a co-founder of Project Inspire, a platform for business and skills empowerment.
She said the Cambodian economy has been developing recently and is more competitive. The problem is women's involvement in leadership in start-ups is still limited.
From her experience working in Cambodia and abroad, she says women leaders make more profits than men because they are more creative, skilled, and decisive. These days, there are more than 300 start-ups in Cambodia, with only about 20 percent led by women, she said.
"I think this low number is due to a few obstacles women face," she said.
"A major obstacle is the social/family factor that women lack in decision-making power in the family, such as shifting capital or spending time on activities that support their business ideas. "Women's abilities are also limited because women do not receive much training or opportunities to enter the business scene."
The number of Cambodian women in the business sector increased through short-term training programs on problem-solving and skill-building as entrepreneurs.
Still, Jolyda thinks that to address fully the issues women face, people should focus more on the pressures they are under and on building a broader network that enables them to seek advice, seize new opportunities and solve problems in the market.
"Increasing women's participation takes time, meaning the time when society in general will change attitudes and expectations for the role of women in the family and society, and the time that women need to be empowered in terms of experience and mentality leading to a more responsible leadership," she said.
"I still have high hopes that there will be more women's involvement in the near future."
Sou Jolyda also encourages women entrepreneurs and women who want to become entrepreneurs to believe in themselves, try to expand their social network and strengthen their capacity.
"Your participation will be a model for other individuals and will help the economy and the country to grow even more," she said.
Related Articles