GFX Customers Lose Trust in Regulators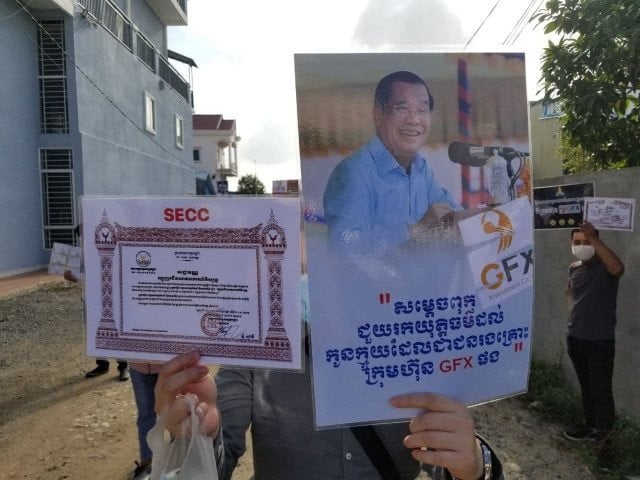 Creditors disappointed at 30% settlement for debts
PHNOM PENH--Customers and investors in the GFX Investment company, which halted trading after a massive internal fraud, have lost faith in government regulators and in other companies trading in derivatives.
GOLDFX Investment (GFX Investment) suspended trading early this year after its foreign managing director embezzled about $30 million.
The company held a license issued by the Securities and Exchange Commission of Cambodia.
Kampot province investor Chhun Sothy said he invested $300,000 in GFX Investment in 2018 because the company had a credible license recognized by Cambodian regulators.
However, he was wrong about the company and lost money.
On October 26, GFX Investment settled disputes with creditors by paying only 30 percent of their principal.
After waiting for seven months for a proper, acceptable solution, Sothy expressed his disappointment at GFX Investment and especially at the regulators.
"We do not know what to expect anymore," he said.
They had expected that authorities who issued the license would intervene on their behalf to find a solution.
"But now, we do not know how to trust them," he said.
Chhun Sothy thinks the compensation is extremely inappropriate.
"I am done and no longer invest in any other companies. It still had problems with their customers despite how big the company is and the number of staff and managers," he said.
"And we do not even think we can trust other companies too."
Sok Khem, an investor of GFX Investment and an employee of a private bank, said he wanted to get all his money back, no matter how long it took.
"The Cambodian regulators have been doing the same thing – not making any official announcement to give the victims hope or trust that the legal entity responsible for this will provide a suitable solution for us. They have been doing absolutely nothing," he said.
Another investor, who declined to be named, said he was waiting for the regulators to resolve the issue and is suggesting that other people do not invest in GFX Investment.
"I have yet to receive a solution from the Cambodian regulators. So all I can say is that I am waiting to see the solution from them – to see how they will take to solve this problem – so that we can decide whether or not we should continue investing," he said.
Sou Socheat, director-general of the Securities and Exchange Commission, has yet to provide any explanation for the problem.
People who have lost money have protested in front of the company and government institutions. They have also left comments on Prime Minister Hun Sen's Facebook page.

On September 15, Hun Sen urged victims to sue GFX Investment if negotiations for a settlement failed.
Related Articles