Global economic outlook negative amid uncertainties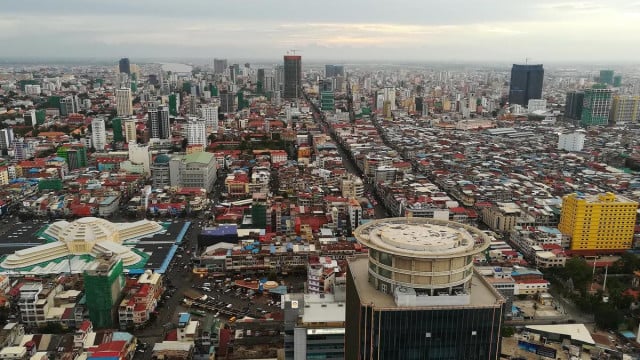 Thmey Thmey
November 24, 2019 2:27 AM
Moody's sees slower growth in Cambodia, Malaysia, Thailand and, to a lesser extent, Vietnam

PHNOM PENH - Credit conditions for emerging markets are set to turn negative next year amid sluggish growth, Moody's Investors Service says.
In a report published last week, the US credit rating agency said global economic growth was "at further risk from political and trade uncertainties."
Moody's said growth had slowed "considerably" this year. "We do not expect much improvement in 2020," it said.
'Vulnerable to sudden shocks'
"Trade tensions have created an extra challenge for manufacturing and trade reliant economies, while heightened geopolitical risk and domestic policy unpredictability cast long shadows in many parts of the world.
"Against this backdrop, emerging market debt issuers are vulnerable to sudden shocks such as a slump in commodity prices, an escalation of trade tensions or sudden capital outflows."
The rating agency said the negative outlook for the Asia-Pacific region was being driven by China's continued slowdown and ongoing trade uncertainty.
Slower global and Chinese growth, driven in part by persistent trade tensions between the United States and China, "is broadening between and within economies in the region," it said.
"As the spillovers of the trade slowdown spread between economies and from exports to investment, emerging market sovereigns face constrained policy choices and ability to respond to shocks.
"For China, sustained trade tensions and the impact of prior deleveraging and de-risking measures have shifted the policy focus toward stimulating the economy, constraining the authorities' capacity to control leverage and risk.
"The slowdown in growth exacerbates the structural impact of rapid population aging.
"At the regional and local government level, demand for more fixed asset investment to support economic output has raised funding requirements, while tax and fee cuts have reduced revenue, perpetuating large funding gaps with significant regional disparities."
'Trade war is likely to be negative for all'
The report said trade-reliant economies including Cambodia, Malaysia, Thailand and, to a lesser extent Vietnam, "face materially and durably slower growth."
Malaysia, Thailand and Vietnam could partly benefit from the offshoring of Chinese capacity.
"But given export similarity to China, as well as relatively low labor costs, the net effect of the trade war is likely to be negative for all," the report said.
Greater volatility in capital flows is a "key risk" for emerging Asia-Pacific economies given a "more cautious international investment environment, sensitive to local political and social tensions," it said.
"This would make it harder for weaker sovereigns to access funding or to cut interest rates to stimulate their economies."
Related Articles