Gosh! Let's the Other Survive: This Is Not a Competition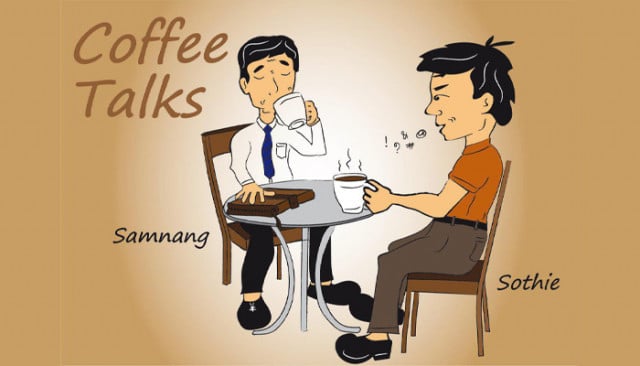 Thmey Thmey
March 22, 2020 3:21 AM
Because of the concern over the spread of COVID-19, Sothie and Samnang have cancelled their usual daily meetings at the coffee shop. However, the two friends still communicate with one another by phone and the internet in order to exchange and discuss information on the situation. The topic of price gouging and the sale of counterfeit products have made these two pals feel pretty annoyed and tired of it.
Samnang: Why do sellers increase so much the prices of masks and hand sanitizers, Sothie!?!

Sothie: I wonder as well. The sellers must not exploit people while these products are so much in demand because of this terrifying situation. It is wrong to be so greedy for no justifiable reason. Am I right about this, Samnang?

Samnang: You are 100 percent correct, Sothie. This is a time during which all of us must enable other people to survive as well. It is surely not a time to only focus on your own survival and your own interest. Help others! Just help! Gosh, this is not a time to exploit each other. Sothie, I have heard rumors that some alcohol-based disinfectant products, which are on sales, are not made of pure alcohol. They are counterfeited and contain chemical mixtures that could cause harm. Is that true?

Sothie: I have heard these same rumors. However, if these rumors turn out to be true, then those sellers should be considered "inhuman." This, because they exploit the market demand using illegal practices during a challenging period for society. For goodness' sake, if you can stop this, just stop it!


Related Articles