Government considers nominating noodles to UN heritage list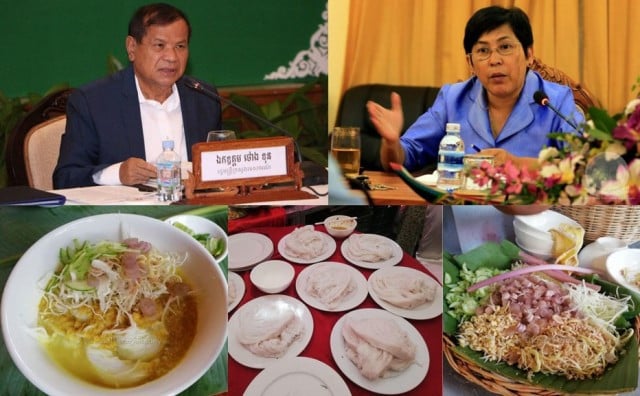 Tourism Minister Thong Khon discloses initiative in Kampong Thom

PHNOM PENH --Cambodia is considering plans to nominate "Nom Banh Chok" rice noodles to UNESCO's world intangible cultural heritage list, Tourism Minister Thong Khon said.
"I will discuss the proposal with Culture Minister Phoeung Sakona," he told a Cambodian People's Party working group meeting in Baray District in Kampong Thom Province on Saturday.
His comments was made a day ahead of a Khmer noodle celebration for national unity and solidarity on Sunday, a move initiated by Prime Minister Hun Sen last week.
When asked by Thmey Thmey about the proposal on Friday, Phoeung Sakona said the ministry had considered proposing Khmer foods to the UN list last year.
"We discussed Khmer cuisines and raised ideas," the minister said.
Hun Sen's initiative followed a noodle-eating campaign by the dissolved National Rescue Party to protest a recent government crackdown on opposition supporters.
Several opposition figures have been summoned to court or arrested in recent weeks for allegedly discussing politics while eating the rice noodle dish.
Related Articles