Government critic Kong Raiya released on bail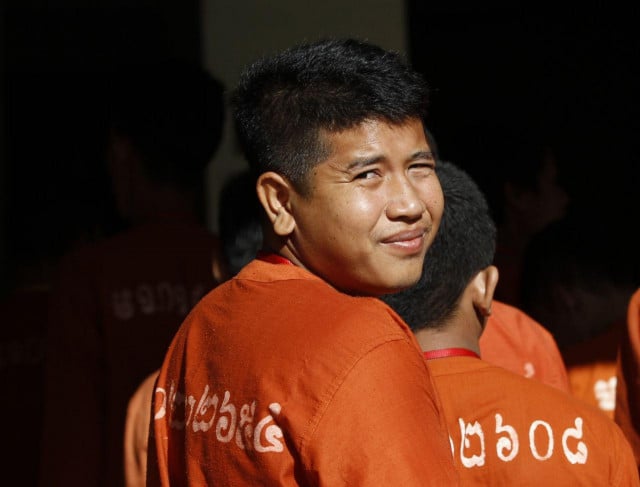 Phoung Vantha
November 29, 2019 11:42 AM
PHNOM PENH -- Kong Raiya, a government critic and follower of the slain political commentator Kem Ley, has been released on bail, his lawyer said Friday.

Sam Sokong, Raiya's lawyer, told ThmeyThmey that his client was out of jail on Friday but still faces trial on charge of incitement despite his request for the charge to be dropped.
While out of jail, Kong Raiya is prohibited from leaving Cambodia, changing his address, and conducting any social media activity that is related to his charge, Sokong said.
Kong Raiya was arrested in July, a day before a planned memorial service for the slain political commentator Kem Ley, as he was selling t-shirts with Kem Ley's image and quotes. Prosecutor charged him with incitement to commit crime.
He is the latest among the critics and opposition supporters released by the government since last month, following the submission by the European Commission of a report on human right violation in Cambodia that could potentially lead to the withdrawal of the 'Everything But Arms' trade preferential treatment from the kingdom.
Chak Sopheap, executive director of Cambodian Center for Human Rights, Kong Raiya's case is emblematic of the use of arbitrary and retaliatory prosecutions to silence critical voices in Cambodia.
"Journalists, human rights defenders, union leaders, community leaders, and civil society organizations have been subjected to increasing judicial and physical harassment," she said.
"Even ordinary citizens expressing their views on social media have been subjected to arbitrary arrest and detention. The space for individual free expression is seriously diminished. We call for the baseless charges to be dropped," she added.
Related Articles